28.3.2019 (17.30-19.00) NÄYTTELY/TAPAHTUMA PÄÄTTYNYT

Event
Luento: Cerámica – tarinoita nicaragualaisten keraamikkotöiden takaa to 28.3.
Mikä tekee San Juan de Orienten keramiikasta ainutlaatuista?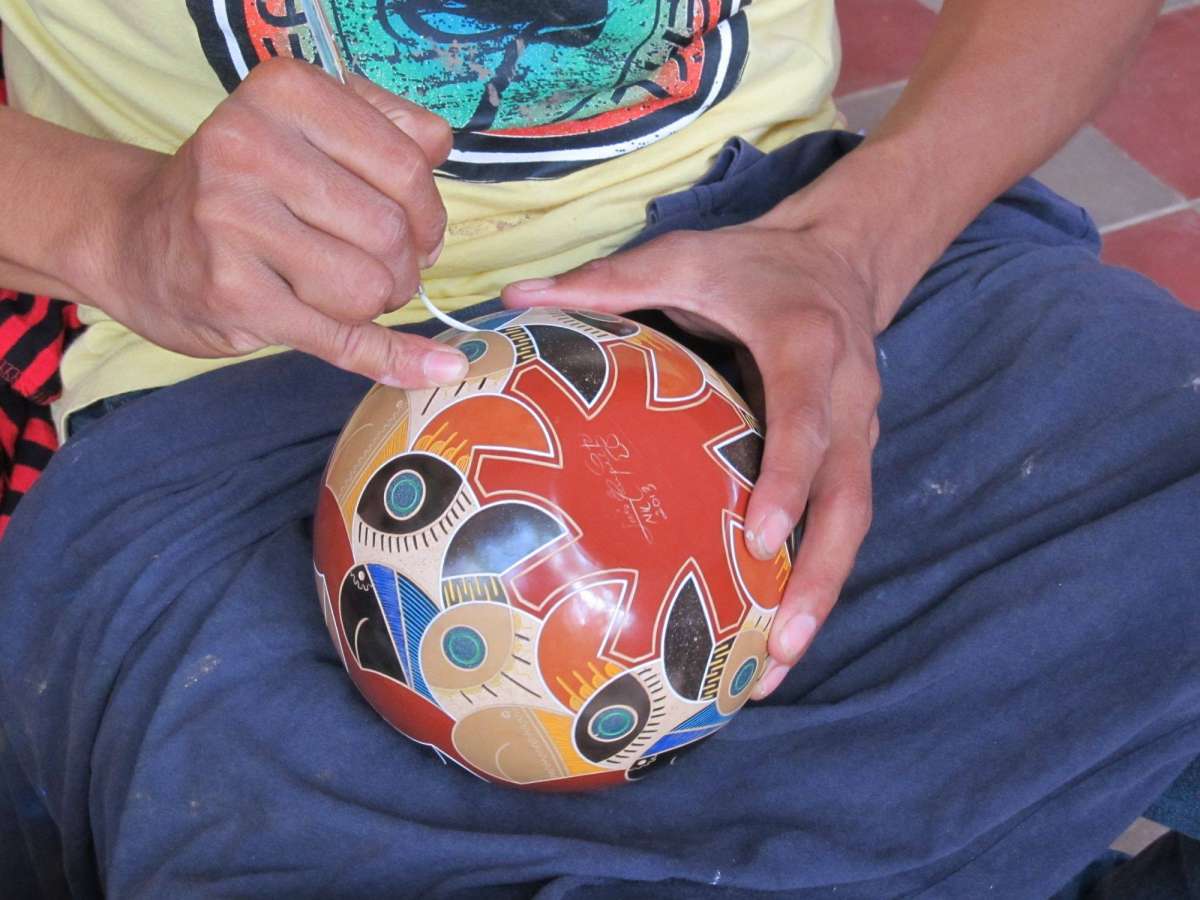 Suomen käsityön museon Cerámica-näyttelyn nicaragualainen keramiikka on kiehtonut yleisöä suuresti. Cerámica – tarinoita nicaragualaisten keraamikkotöiden takaa -luennolla keramiikkaan pääsee tutustumaan syvemmin antropologi Paula Blomsterin kertomana torstaina 28.3.2019 klo 17.30–19.00. Luennolle on vapaa pääsy.
Paula Blomsterin luennolla sukelletaan kukoistavan nicaragualaiskeramiikan yhteiskunnalliseen merkitykseen ennen ja nyt. Keramiikkataiteen juuret ovat syvällä Nicaraguan omassa historiassa, ajassa ennen 1500-luvun espanjalaisia konkistadoreja. Vahvan muotokielensä ansiosta keramiikkojen työt ovat valloittaneet yhdysvaltalaisten gallerioiden ja eurooppalaisten taidemuseoiden kävijöiden sydämet. Blomster kertoo luennollaan keramiikkatöiden runsaasta ikonografiasta ja kuinka keraamikon taidot kulkevat San Juan de Orienten kylässä sukupolviketjussa eteenpäin.

Keraamikkojen elämän kautta tutustutaan Nicaraguan lähihistoriaan. San Juan de Orienten keraamikot ovat viimeisen 40 vuoden aikana kokeneet suuria mullistuksia – keramiikkakoulutuksen uuden nousun, kehitysyhteistyötä ja reilua kauppaa sekä maan matkailun nousun ja romahduksen. Nicaragualaista yhteiskuntaa ovat muokanneet samaan aikaan myös kauppasaarto, liberaali markkinatalous ja globaali pankkikriisi sekä epävakaa demokratia ja yksinvaltainen hallinto. Puhumattakaan luonnonmullistuksista, kuten maanjäristyksistä, jotka romahduttivat keramiikkojen uunit mukanaan.
Luento on kaikille maksuton.
Share this with your friends!

Print version
Voit ostaa Museokortin tästä museokohteesta tai verkosta