8.1.2019–3.3.2019 NÄYTTELY/TAPAHTUMA PÄÄTTYNYT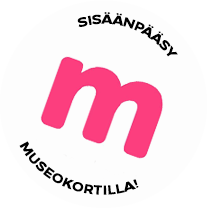 Exhibition
Pyykkipäivä 8.1.-3.3.2019
Suomen käsityön museon Näytönpaikkaan on laitettu alusvaatepyykki kuivumaan sydäntalven ajaksi.
Voit ostaa Museokortin tästä museokohteesta tai verkosta
Loppiaisen jälkeen muisteltiin yhdessä museon vapaaehtoisten kanssa talvista pyykkipäivää. "Seisoskeltiin kumisaappaat jalassa, essut edessä ja huivi päässä höyryävässä pesutuvassa 1950-luvulla."
Pesua vailla olivat persuksista ja polvista likaantuneet flanelliset papan alushousut ja hihansuista mustuneet flanellipaidat, pari isän trikoista aluskerrastoa, raappahousut, jalkarätit ja muutama villasukkapari. Naisten alusvaatteissa oli vaaleanpunaisia aluskerrastoja, silkkisiä alushameita, rintaliivejä, sukkanauhaliivejä ja nailoneita, joita piti pestä todella huolella, ettei niihin tule silmäpakoja.
Pyykkipäivä-näyttelyn ideointiin, toteutukseen, alusvaatteiden ja pyykkäystarvikkeiden hankintaan ovat osallistuneet museon vapaaehtoiset: Heli Hietaharju-Mölsä, Marita Riikonen ja Pirkko Rissanen, Pirkko Järvinen sekä Mervi Kalavainen. Vapaaehtoisten verkoston kautta löysimme Marita Hokkasen, jolta saimme paljon pitämättömiä naisten alusvaatekerrastoja pakkauksineen. Nämä naiset toimivat kokemusasiantuntijoina monivaiheisen arkiaskareen visualisoinnissa. Näyttelyn jälkeen osa alusvaatteista lähtee kiertämään muistelusalkkuna eläkeläisten kerhoihin ja vanhusten hoitotyön yksiköihin ympäri maata.
Näyttelyä voi ihailla kellon ympäri Kilpisenkatu 12 näyteikkunoissa.

Share this with your friends!

Print version
Museum contact details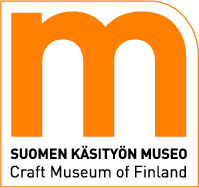 The Craft Museum of Finland
Kauppakatu 25, 40100 Jyväskylä
(014) 266 4370
Admission fees
6/3/0 €
Payment methods
visa, mastercard, museokortti, Smartum liikunta- ja kulttuuriseteli ja -saldokortti, Sportti&KulttuuriPassi, Tyky-kuntoseteli sekä Ticket Mind&Body ja Ticket Duo -kortti.
Opening hours
| | |
| --- | --- |
| Mon | Closed |
| Tue | 11:00-18:00 |
| Wed | 11:00-18:00 |
| Thu | 11:00-18:00 |
| Fri | 11:00-18:00 |
| Sat | 11:00-18:00 |
| Sun | 11:00-18:00 |
Free entry on Fridays. During summer 1.6.-31.8. Open Tue-Fri and Sun 11-18, Sat 11-16. Exceptions in opening times during the holidays. Further information about opening hours is available at: www.craftmuseum.fi/aukiolo.htm#poikkeavat_aukioloajat