15.3.2019–19.5.2019 NÄYTTELY/TAPAHTUMA PÄÄTTYNYT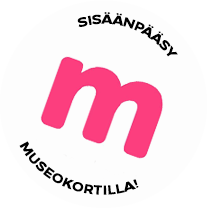 Exhibition
Waste Not - Pihkassa nahkaan 15.3.–19.5.2019
PIHKA collectionin myyntinäyttelyssä nahka taipuu monialaisten taiturien yhteispelillä kauniiksi ja kestäväksi tuotteiksi.

Tamperelaisen PIHKA collectionin myyntinäyttelyn Waste not – Pihkassa nahkaan idea syntyi hävikkinahasta, jonka syntymistä Pihkassa pyritään välttämään mahdollisimman hyvin. Vuonna 2013 perustetun Pihkan toimintaa ohjaa kolme tärkeää arvoa: lähituotanto, lähestyttävyys ja yksilöllisyys. Näyttelyssä keskitytään arvoista ensimmäiseen, lähituotantoon. Näyttelyn avajaispäivänä perjantaina 15.3. klo 14–17 asiakkaat pääsevät tekemään tuotteiden valmistuksesta syntyneestä hävikkinahasta itselleen PIHKA malliston Hapsu-avaimenperiä ja Nippu-johdonjärjestelijöitä.
Pihkalle lähituotanto merkitsee kotimaista suunnittelua ja valmistusta, tuottajien tuntemista ja mahdollisimman läheltä hankittuja materiaaleja. Lähituotantoon kiteytyy lisäksi tuotteiden ja tuotannon kestävyys ja laatu. Tuotteiden kestävyys tarkoittaa Pihkalle tuotteiden pitkäikäisyyttä niiden sesonkien yli ulottuvassa muotoilussa, materiaalien kulutuksenkestossa sekä tuotteiden huollettavuudessa ja korjattavuudessa. Tuotannon kestävyys taas merkitsee harkittuja kaavarakenteita ja hävikin välttämistä.
PIHKA collectionin asiakkailleen tarjoama yksilöllinen palvelu rakentuu kolmen eri tavoin taitavan nuoren naisen varaan. Suutarikisälli Maisa Salosen, ekonomi Sofia Salmen ja muotoilija Roosa Mattssonin voimat yhdistyvät ammattiylpeydellä valmistetuiksi kotimaisena käsityönä valmistuneiksi nahkatuotteiksi. Neljänsinä käsinä tekemässä ja toteuttamassa on muotoilija Miia Ylimäki.
Share this with your friends!

Print version
Voit ostaa Museokortin tästä museokohteesta tai verkosta
Museum contact details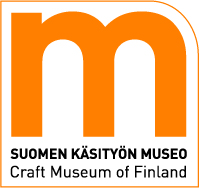 The Craft Museum of Finland
Kauppakatu 25, 40100 Jyväskylä
(014) 266 4370
Admission fees
6/3/0 €
Payment methods
visa, mastercard, museokortti, Smartum liikunta- ja kulttuuriseteli ja -saldokortti, Sportti&KulttuuriPassi, Tyky-kuntoseteli sekä Ticket Mind&Body ja Ticket Duo -kortti.
Opening hours
| | |
| --- | --- |
| Mon | Closed |
| Tue | 11:00-18:00 |
| Wed | 11:00-18:00 |
| Thu | 11:00-18:00 |
| Fri | 11:00-18:00 |
| Sat | 11:00-18:00 |
| Sun | 11:00-18:00 |
Free entry on Fridays. During summer 1.6.-31.8. Open Tue-Fri and Sun 11-18, Sat 11-16. Exceptions in opening times during the holidays. Further information about opening hours is available at: www.craftmuseum.fi/aukiolo.htm#poikkeavat_aukioloajat