25.5.2019–1.9.2019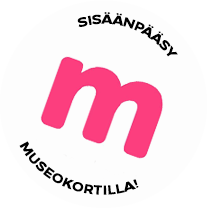 Exhibition
Päivi Mikola – Jakkara Forever 25.5.–1.9.2019
Päivi Mikola on pitkän linjan arkkitehti ja sisustusarkkitehti, joka tunnetaan opetustyön ohella omalla Colmio-tuotemerkillään suunnittelemista istuimista.
Voit ostaa Museokortin tästä museokohteesta tai verkosta
Jakkara Forever -näyttelyssä on esillä retrospektiivinen otos hänen suunnittelemistaan istuimista vuosien varrella.
Share this with your friends!

Print version
Museum contact details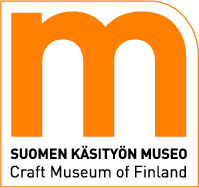 The Craft Museum of Finland
Kauppakatu 25, 40100 Jyväskylä
(014) 266 4370
Admission fees
6/3/0 €
Payment methods
visa, mastercard, museokortti, Smartum liikunta- ja kulttuuriseteli ja -saldokortti, Sportti&KulttuuriPassi, Tyky-kuntoseteli sekä Ticket Mind&Body ja Ticket Duo -kortti.
Opening hours
| | |
| --- | --- |
| Mon | Closed |
| Tue | 11:00-18:00 |
| Wed | 11:00-18:00 |
| Thu | 11:00-18:00 |
| Fri | 11:00-18:00 |
| Sat | 11:00-18:00 |
| Sun | 11:00-18:00 |
Free entry on Fridays. During summer 1.6.-31.8. Open Tue-Fri and Sun 11-18, Sat 11-16. Exceptions in opening times during the holidays. Further information about opening hours is available at: www.craftmuseum.fi/aukiolo.htm#poikkeavat_aukioloajat