Museum of Northern Ostrobothnia
23.10.2018–3.2.2019 NÄYTTELY/TAPAHTUMA PÄÄTTYNYT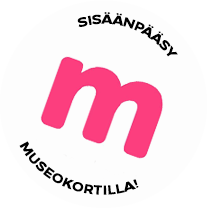 Exhibition
Suomen sodan nuori sotilas
Suomen sodan nuoren sotilaan tarina nousee päivän valoon näyttelyssä, jossa pohditaan, millaista oli olla nuorena sodassa 1800-luvulla.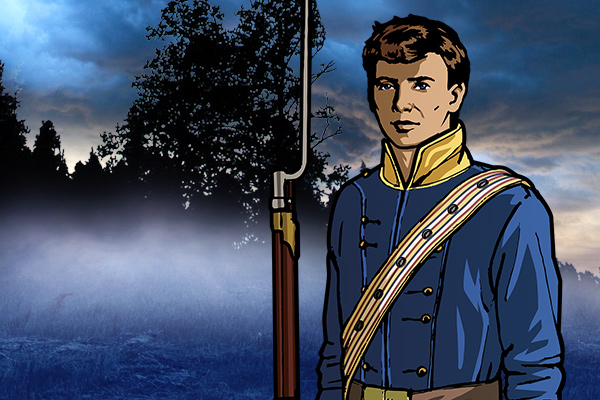 Marraskuussa 1808 nuorella, noin 17-vuotiaalla, sotilaalla oli rankkaa. Hän oli juuri ylittänyt vaativissa olosuhteissa Oulujoen ja häntä vaivasi kulkutauti. Lopulta hän tuupertui maahan ja päätyi multiin yhdessä monen muun kohtalotoverinsa kanssa. Nyt hänen tarinansa nousee päivän valoon näyttelyssä, jossa pohditaan, millaista oli olla nuori Suomen sodan sotilas.
Projekti sai alkunsa Pohjois-Pohjanmaan museon kokoelmavarastosta löytyneestä laatikosta, jonka alkuperä oli vuosien saatossa unohtunut. Laatikossa oli useita tekstiilin kappaleita sekä muutamia ihmisen luita. Kävi ilmi, että laatikon sisältö oli löytynyt Toppilasta, Koskelantien varresta 1950-luvulla aidan kaivun yhteydessä. Laatikko vietiin keväällä 2016 tutkittavaksi Oulun yliopistoon, ja arvoitus alkoi ratketa. Sisältönä oli ainakin yhden nuoren sotilaan jäännöksiä ja ne pystyttiin yhdistämään Toppilassa sijaitsevaan Suomen sodan (1808–1809) sotilaiden muistomerkkiin.
Näyttelyssä perehdytään 1800-luvun alun nuoren sotilaan elämään. Millaista taistelukentällä oli, miten sotilas oli haudattu ja millainen vaatetus hänellä oli. Univormun rippeiden perusteella tutkijat ovat selvittäneet, kenen joukoissa sotilas taisteli ja mistä päin Suomea hän oli kotoisin. Säilyneet luut puolestaan kertovat sotilaan iän sekä mielenkiintoista tietoa hänen elämätavoistaan.
Nykyajan tutkimusmenetelmillä löydöstä on saatu tarkempaa tutkimustietoa kuin sen löytöaikana 1950-luvulla olisi ollut mahdollista. Näyttelytyöryhmä haluaa nostaa esille myös museoalalla viime vuosina keskusteluttaneen eettisen kysymyksen: onko ihmisluiden paikka museossa? Näyttelyssä on esillä tutkijoiden haastatteluita.
Näyttely on koottu yhteistyössä Oulun yliopiston arkeologian tutkimusyksikön kanssa.
Näyttelyesineet ovat peräisin Pohjois-Pohjanmaan museon kokoelmista sekä Kansallismuseosta.
Kirja- ja mitalilainat ovat oululaiselta yksityishenkilöltä.
Share this with your friends!

Print version
Voit ostaa Museokortin tästä museokohteesta tai verkosta
Museum contact details
Museum of Northern Ostrobothnia
Ainolan puisto, 90100 Oulu
044 703 7161
Admission fees
6/4/0 €, alle 18-vuotiailla vapaa pääsy
Payment methods
käteinen, yleisimmät pankki- ja luottokortit.
Opening hours
| | |
| --- | --- |
| Mon | 10:00-18:00 |
| Tue | 10:00-18:00 |
| Wed | 10:00-18:00 |
| Thu | 10:00-18:00 |
| Fri | 10:00-18:00 |
| Sat | 10:00-18:00 |
| Sun | 10:00-18:00 |