1.12.2018–13.1.2019 (11-16) NÄYTTELY/TAPAHTUMA PÄÄTTYNYT

Event
Christmas at Hammarbacken
When snowflakes are falling in the village street and you can hear the Christmas choir and jingle bells it is time to open the cozy Christmas at Hammarbacken.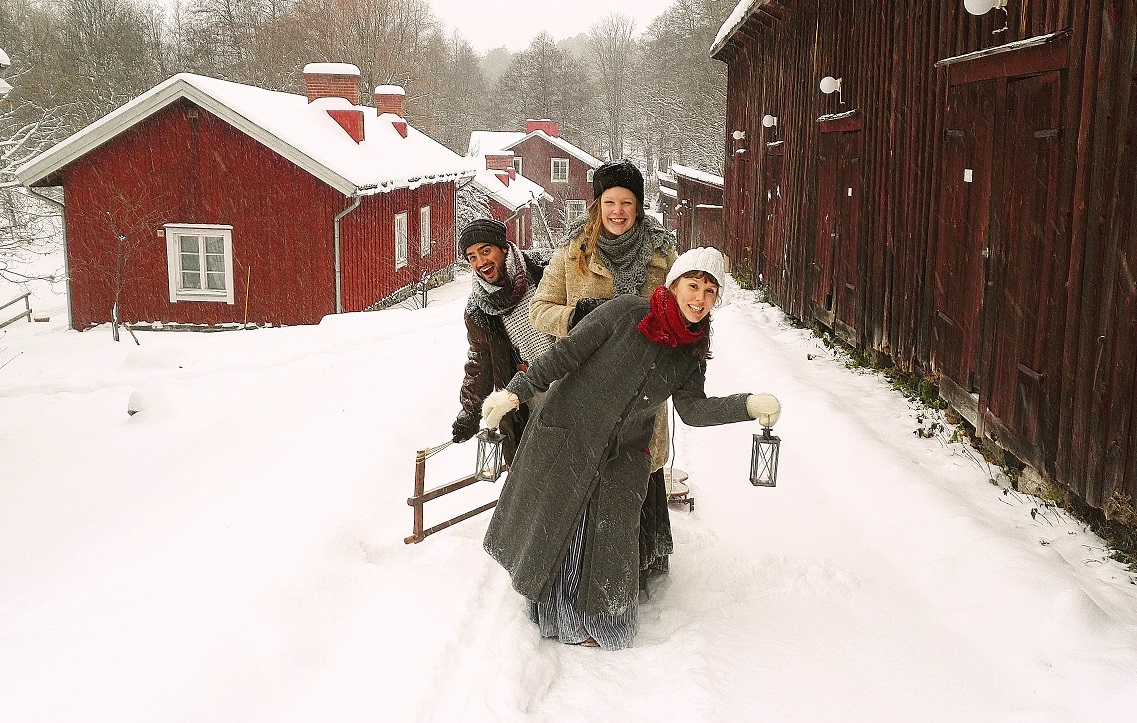 The exhibition Coachman´s Christmas presents traditions including horses and how coachman Eklöf and the Ironworks ower family celebrated Christmas. Free presentation of the Christmas exhibition is arranged at the opening day 1 December in finnish at 11.15am, 12.15pm, 3.15pm and in swedish or english at 2.15 pm.
Visitors are also welcomed to participate in Christmas activities held by the Ironworks villagers. For example bakning of ginger breads in the traditional baking owen in the museum bakery, making of Christmas cards, writing of Christmas greetings with an ink pen and collecting of Christmas memories at the archive or listening to stories about Christmas elf´s in the horse Stables.
In our cozy Chistmas Coffee Shop you can taste traditional Christmas pastries. The museum shop is filled with lovely Christmas gifts for everyone.
During the opening day we serve glogg to all visitors and have free admission! Together with Fiskars Kyläseura association we offer free hop on-hop off Tractor transportation between the museum and the Christmas market in Lukaali Assembly Hall.
Share this with your friends!

Print version
Voit ostaa Museokortin tästä museokohteesta tai verkosta