Espoo City Museum, Glims Farmstead Museum
25.4.2018–24.3.2019 NÄYTTELY/TAPAHTUMA PÄÄTTYNYT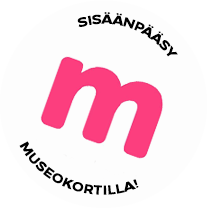 Exhibition
Museum of Your Dreams
This year, the City Museum of Espoo is 60 years old. Glims Farmstead Museum's special exhibition The Museum of Your Dream tells about the history of museum activities and attracts museum visitors to develop the future of the Espoo City Museum.
Voit ostaa Museokortin tästä museokohteesta tai verkosta
When the Municipal Museum of Local History in Espoo was founded in 1958, it was a long-awaited museum of dreams. Now, when this 60-year-old city museum looks hopefully forward to the future, we wish the museum's customers and audiences to take part. In the Museum of Your Dreams every museum visitor has the opportunity to tell their hopes and dreams for Espoo City Museum. You are welcome to give your ideas!
The Glims Farmstead Museum's summer program has a lot of reoccurrance from the past decades, in honor of the 60th anniversary. Welcome to the museum to enjoy nostalgia and to check out old favorites!
Share this with your friends!

Print version