Poikilo-museums, Kouvola Art Museum and Kouvola City Museum
7.5.2015–6.9.2015 NÄYTTELY/TAPAHTUMA PÄÄTTYNYT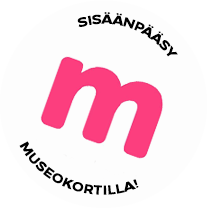 Exhibition
Puolivilli puutarha
Kouvolan taidemuseon ja kaupunginmuseon yhteistyönä syntyvä näyttely pohtii luonnon ja ihmisen suhdetta niin taiteen kuin paikallishistorian näkökulmasta. Näyttelyssä on esillä teoksia Merja Heinolta, Kaisa Salmelta, Irmeli Tarmolta ja Anja Tähtiseltä sekä valokuvia ja karttoja nykyisen Kouvolan alueen vanhoista tehdas- ja rautatiepuistoista ja kartanoitten puutarhoista.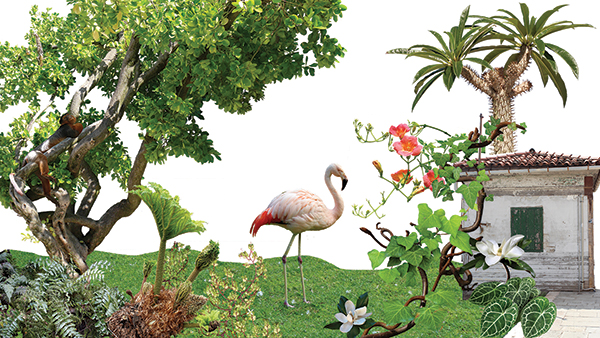 Voit ostaa Museokortin tästä museokohteesta tai verkosta
Puolivilli puutarha yllättää! Taidemuseossa avautuu toukokuussa aivan uudenlainen näyttely, joka herättää katsojan tunteet välittömästi. Katsoja hämmästyy - tällaistako on nykyhetken luonto? Mutta ei hätää, pian silmä tottuu tilaan, ja löytää kaaoksen takaa elävää ja vihreää luontoa, historiallisia kartanopuutarhoja, ja Kouvolan alueen puutarhojen valokuvia. Näyttelyn oheistuotteena on kirja Maasta luotua, jonka artikkelit syventävät museossa nähtyä häkellyttävää kokonaisuutta.
Näyttely on toteutettu Kouvolan taidemuseon ja kaupunginmuseon yhteistyönä. Siinä pohditaan ihmisen ja luonnon suhdetta monin eri keinoin. Taiteilija Kaisa Salmen teos täyttää lähes koko alakerran, Merja Heinolta on Kino Poikilossa esillä videoinstallaatio, kouvolalainen Irmeli Tarmo on vallannut yläkerrasta oman tilan metsävalokuvilleen ja tilateokselleen, isolla seinällä ovat Anja Tähtisen vihreän unelmoivat puutarhamaalaukset. Lisäksi Esa Kotilaisen sähköiset linnut visertävät yläkerrassa.
Aivan uutena aluevaltauksena tulee museoon biotaide. Esillä ei sentään ole soluista kasvatettuja pihvejä, mutta museon puistossa levittäytyy mehiläisten oma maailma kukkakiitoratoineen. Teos on Ulla Taipaleen ja Christina Stadlbauerin Melliferopolis -Bees in Urban Environments -hanke. Kesän aikana yleisö voi vapaasti seurata Hexa Hive -mehiläispesän elämää Kouvola-talon puistossa.
Näyttelyn oheistapahtumana järjestetään luentosarja, jonka ohjelman voit katsoa www.poikilo.fi. Ihaniin kesäpäiviin sopii inspiraatioksi vierailu aitoon puutarhaan, taiteilija Irmeli Tarmon ateljeepuutarhaan, joka on avoinna yleisölle viikonloppuisin Kotiharjuntiellä.

Share this with your friends!

Print version
Museum contact details

Poikilo-museums, Kouvola Art Museum and Kouvola City Museum
Varuskuntakatu 11, 45100 Kouvola
020 615 5297
Admission fees
Yksi museo 7/5/0 €
Molemmat museot 11/8/0 €
Alle 18-vuotiaat vapaa pääsy
Payment methods
käteinen, yleisimmät pankki- ja luottokortit. Tyky-kuntosetelit.
Opening hours
| | |
| --- | --- |
| Mon | Closed |
| Tue | 11:00-18:00 |
| Wed | 11:00-18:00 |
| Thu | 11:00-18:00 |
| Fri | 11:00-18:00 |
| Sat | 12:00-17:00 |
| Sun | 12:00-17:00 |