Exhibition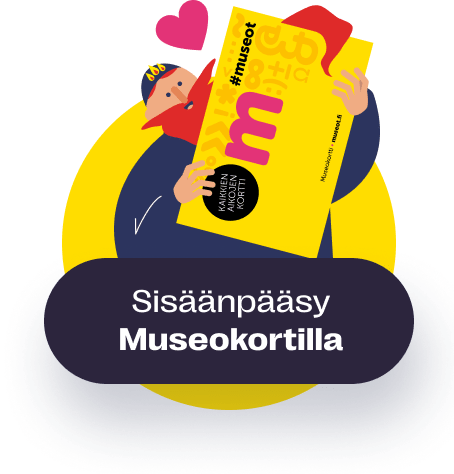 Lee Bul
Seoul-based Lee Bul (b. 1964) is one of South Korea's most internationally acclaimed artists. Her exhibition at the Sara Hilden Art Museum is the first extensive showing of her work ever seen in Finland.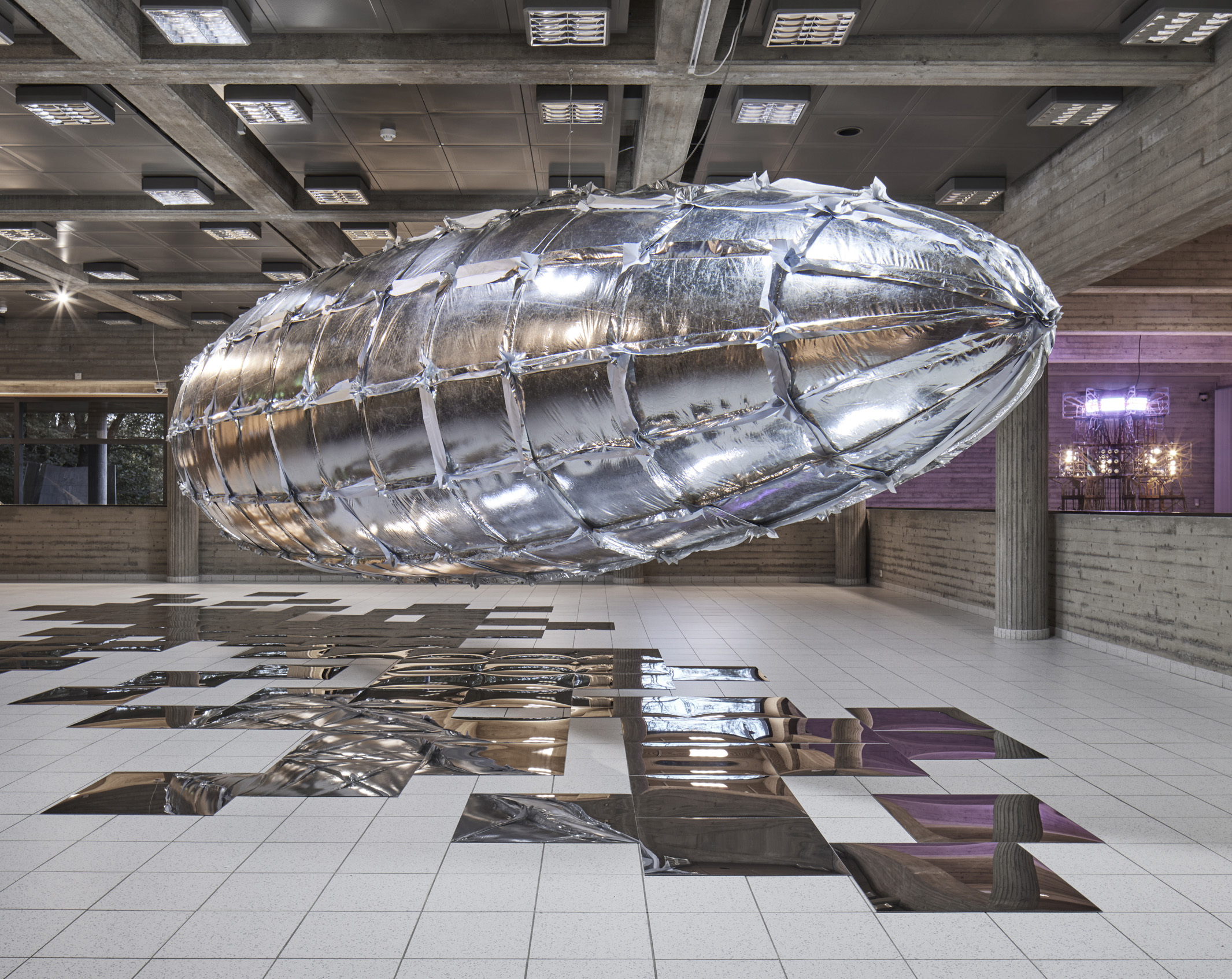 It presents two decades of art featuring sculptures, installations and paintings.
Earlier in her career, Lee staged performances clad in self-made sculptural costumes, or wearable soft sculptures. Through her performances, she presented a social commentary on the control of women's bodies in patriarchal society. In 1997, free-standing sculpture became her primary medium.
Lee made her international breakthrough between 1997 and 1999 after presenting Majestic Splendor (1997), a room-wide installation of rotting fish decorated with shiny beads and sequins at New York's Museum of Modern Art in 1997. In 1999, she represented South Korea at the Venice Biennale with works including sculptures from her Cyborg series (1998). Lee received an honourable mention at the biennale. Her success coincided with the wider breakthrough of Korean contemporary art.
Lee combines influences from many sources, ranging from science fiction, art history and architecture to the history of Europe and her native South Korea. She is interested in how South Korea's rapid transformation from a military dictatorship into democracy in the 1980s gave rise to clashing narratives of progress and success versus experiences of conflict and misfortune. Since the turn of the millennium, Lee has been exploring human relationships with technology and its untold possibilities, while also probing the darker undercurrents associated with the rapid pace of digital progress.
Lee's exhibition at the Sara Hildén Art Museum includes sculptures from her Mon grand récit series, mixed-media pieces from her Willing to Be Vulnerable series, and paintings from her new Perdu series.
The Mon grand récit series deals with utopian thinking and humankind's pursuit of a perfect society as manifest in cities and feats of architecture.
One of the key works in the exhibition is Willing To Be Vulnerable – Metalized Balloon (2015–2019), a sculpture of an airship. Other works from the same series will also be featured, including a fabric installation and collages on velvet.
The title of the Perdu series refers to Marcel Proust's series of novels In Search of Lost Time. Small flecks of mother-of-pearl glimmer on the surface of the paintings, reflecting Lee's interest in leaving visible traces of her process. Her paintings consist of superimposed layers of paint and mother-of-pearl, which she slowly sands down, allowing the colours and shapes to emerge partly by chance.
Lee's art engages in oblique social commentary. She opposes all forms of totalitarianism, also in art. Her aesthetic idiom evades definition, and her choice of material is guided by whatever seems thematically pertinent.
Lee often deliberately uses contrasting materials, such as organic silk and mother-of-pearl combined with synthetic fibreglass and silicone. Mother-of-pearl holds special fascination for the artist: it is a beautiful product of suffering, being formed by molluscs to repair internal wounds.
Multiple histories are intertwined in Lee's art: the history of thought and human emotion, South Korean society through the ages, and the artist's personal life story.
The exhibition began its tour at the Gothenburg Museum of Art, which marked Lee's solo debut in the Nordic region. The exhibition at the Sara Hildén Museum was curated in collaboration with the artist, her studio, Galerie Thaddaeus Ropac, and the Gothenburg Museum of Art.

Museum exhibitions
Museum events
Edut
Osana kulttuurikierrosta
Museum contact details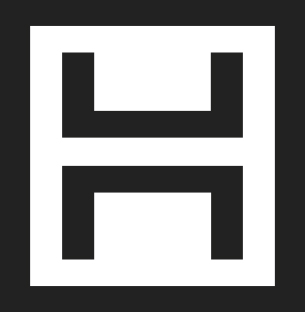 Sara Hildén Art Museum
Laiturikatu 13 (Särkänniemi), 33230 Tampere
(03) 5654 3512
Yhteydet julkisilla
Näytä reitti museolle Matkahuollon reittioppaassa
Katso reitti Matkahuollon reittioppaassa
Päämäärä:
Sara Hildén Art Museum, Laiturikatu 13 (Särkänniemi), 33230 Tampere
Admission fees
15/5 €
Payment methods
Sara Hildénin taidemuseossa voi maksaa käteisellä ja pankki-/luottokortilla (Visa, Visa Electron, Mastercard, Mastercard Maestro, Diners Club). Lisäksi sisäänpääsylipun tai Museokortin voi maksaa Smartumin kulttuurisetelillä, Luottokunnan Virikesetelillä, Tyky-kuntosetelillä (sirukortti käy), Tyky-Online -arvosetelillä ja Ticket Duo -maksukortilla.
Opening hours
| | |
| --- | --- |
| Mon | Closed |
| Tue | 10:00-18:00 |
| Wed | 10:00-18:00 |
| Thu | 10:00-18:00 |
| Fri | 10:00-18:00 |
| Sat | 10:00-18:00 |
| Sun | 10:00-18:00 |
Open Tues-Sun 10-18, June-August Mon-Sun 11-18