Event
Easter at the Wolkoff house
The Wolkoff museum is decorated for Easter in accordance with the family's traditions.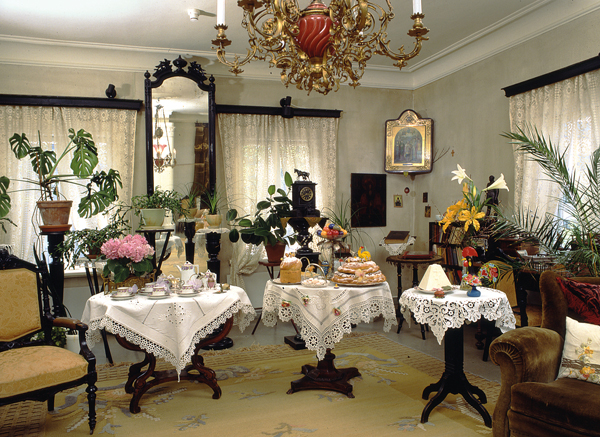 Easter is the most important celebration in the Orthodox Church's calendar – at this time of year, the tables in the hall were set with Easter delicacies, paschas, babkas and kulichs. The iconic decorative eggs and willow branches blessed by the church remained in place until the end of Easter, on Ascension Thursday.
Share this with your friends!
Museum events
Osana kulttuurikierrosta
Museum contact details
Wolkoff House Museum
Kauppakatu 26, 53100 Lappeenranta
040 130 9215
Yhteydet julkisilla
Näytä reitti museolle Matkahuollon reittioppaassa
Katso reitti Matkahuollon reittioppaassa
Päämäärä:
Wolkoff House Museum, Kauppakatu 26, 53100 Lappeenranta
Admission fees
10/8/0 €
Payment methods
Käteinen, useimmat luotto- ja debit-kortit.