MUSEUM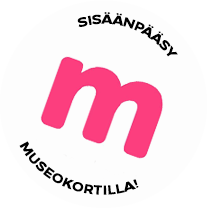 Museum of Old Vaasa
Get to know how life of the bourgeois looked like in Finland in the 18th and 19th centuries when Finland was first part of Sweden and then Russia.
One of the few remaining buildings (1780) from the great fire of the old town in 1852. Furnished as an early 19th-century merchant´s home. Old barns and houses.
Share this with your friends!

Print version
Museum contact details
Museum of Old Vaasa
Wasastjernan kauppiastalo, Kauppiaankatu 10, 65380 Vaasa

(06) 325 3800

Admission fees
ilmainen sisäänpääsy

Opening hours
Valtioneuvoston päätöksen mukaisesti valtion ja kuntien museot ovat suljettuina 13. huhtikuuta saakka. Yksityisen ja kolmannen sektorin toimijoiden suositellaan toimivan samoin.