Exhibition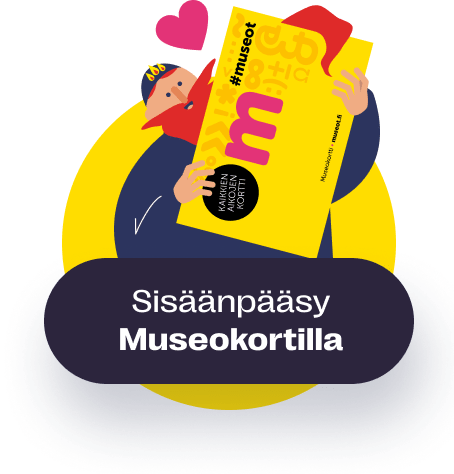 Face to Face - The Helinä Rautavaara Collection Exhibition
"I always needed to be part of the group, to belong. To me that was absolutely necessary. That sets me apart from other researchers. I don't study, I live their lives." (Helinä Rautavaara)
Helinä Rautavaara (1928–1998), travelled first in Europe, then further afield into more distant cultures. Her desire was to see, experience and to understand. Curiosity and the wish to let her passionate interest take the lead link her to other earlier female explorers link her to other earlier female explorers. They too travelled light and alone to see the world. Rautavaara taped, photographed and wrote. From her travels she brought home artefacts, little by little building a collection worthy of a museum. Armed with these artefacts, the stories behind them, and the international Sunday Salons she held at her home in Ruusulankatu in Helsinki, she fought the greyness of the post-war years.
The artefacts that Helinä Rautavaara brought home from her travels have now become part of the ever-changing heritage of Finland. The Helinä Rautavaara Collection Exhibition continues to live and grow with new stories and interpretations.
"True peace can only be reached in people's hearts. In the history of humanity, the communities that have managed to understand others and their emotions deeply are those that have experienced profound peace. Lack of comprehension causes fear, prejudice and can lead to conflict." (Alioune Diop, Senegalese write and editor, 1966. Helinä Rautavaara's private library).
Museum contact details

Helinä Rautavaara Museum
Entressen kauppakeskus, Siltakatu 11, Espoo
044 7670306
Yhteydet julkisilla
Näytä reitti museolle Matkahuollon reittioppaassa
Katso reitti Matkahuollon reittioppaassa
Päämäärä:
Helinä Rautavaara Museum, Entressen kauppakeskus, Siltakatu 11, Espoo
Admission fees
0 €
Opening hours
| | |
| --- | --- |
| Mon | Closed |
| Tue | 11:00-19:00 |
| Wed | 11:00-19:00 |
| Thu | 11:00-20:00 |
| Fri | 11:00-19:00 |
| Sat | 12:00-18:00 |
| Sun | 12:00-16:00 |