MUSEUM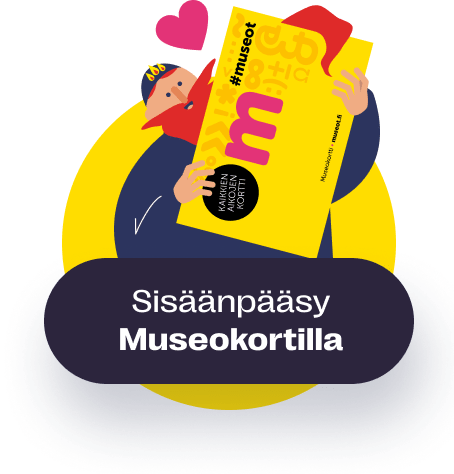 Kurikka Museum
Museotie 19,
61300 Kurikka

Kurikka museum has a variety of exhibitions that present the history of Kurikka and its culture.
Kurikka museum has a variety of exhibitions that present the history of Kurikka and its culture. The museum area consists of various building, and most of the exhibition rooms are situated in the Museum building and the Homestead. Other buildings in the area include an open-air theater, two granaries, a mill, a smithy, a barn and a water tower.
The museum building was built in the first half of the 19th century, and it used to be the main building of Latva-Kurikka household. The downstairs lounge is a farmhouse living room interior that presents different kinds of household supplies from the 1800s. Samuel Elomaa's room presents his work as an instrument maker who made over 660 accordions, and the textile room presents tools that were used to make flax and wool fabric in the 18th century. Upstairs you can find the church museum, which presents artifacts from the old church that was built in 1672, and Samuli Paulaharju's room, which presents his work as a writer, photographer and ethnographer who collected Finnish folklore. The upstairs exhibitions also include a shoemaker's room, a blacksmith's room, a hunting room and a girls' chamber.
The Homestead was built in 1867, and was formerly owned by Rinta-Kisko. The house was originally located in Jyllinkoski, and in 1986 it was moved to Museonmäki. The Homestead was the first dwelling house that had electricity in Kurikka. The building was relocated to Museonmäki and in 1988 it became part of the museum.
The house is a two-story building; the downstairs rooms are decorated in the style of the 1920s and the rooms upstairs serve as exhibition rooms. The Treasures and Maps -exhibition presents different kinds of maps from the 16th century to the 19th century, and various kinds of metal detector findings.
The other exhibition room presents the history of the Lotta Svärd organization and the Jäger Movement in kurikka. The exhibition presents various kinds of military artefacts, such as military uniforms and medals.
Share this with your friends!
Museum contact details
Kurikka Museum
Museotie 19, 61300 Kurikka

044 241 0026

Admission fees
5/3/2 €
Payment methods
käteinen, maksukortti.
Opening hours
| | |
| --- | --- |
| Mon | Closed |
| Tue | 11:00-18:00 |
| Wed | 11:00-18:00 |
| Thu | 11:00-18:00 |
| Fri | 11:00-18:00 |
| Sat | 11:00-17:00 |
| Sun | Closed |
Jun, Jul, Aug Tue-Fri 11-18, sat 11-17 and by appointment.
Guided tours
Guidance during opening hours.