1.10.2016–1.1.2030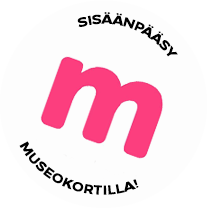 Exhibition
Bony Tales
In the excavations carried out over the years on the site of Aboa Vetus & Ars Nova museum, more than a tonne of animal bones have been discovered. The exhibition Bony Tales illustrates the interesting history of animals.
To date, there have been three exhibitions focusing on bones in Aboa Vetus & Ars Nova. They have aroused enormous interest among our visitors. Bones and entire skeletons of animals have been the most popular of new archaeological finds presented to the public. We have learned from this and decided to place more bones on display – permanently.
Bones are fascinating. They tell us in a concrete way about animals from former times. A cat skeleton discovered in the cellar of a medieval stone-built house or a piglet skeleton revealed in excavations at the bottom of a well entice us to envisage the story of that particular animal. On the basis of research data we can ascertain an animal's sex, size, state of health and age at death. Dents and scratches in the bones discovered often have to do with other animals' behaviour, and the most interesting stories have a link to human action or coexistence between animals and humans.
Bony Tales presents more than 30 animal species which have a link to the museum area or which otherwise open up the history of animals. Bone findings and remains of animals ranging from entire skeletons to tiny fish bones are on display. The stories are supplemented with drawings by visual artist Taru Muurain. At the bone researcher's table you can study animal bones. There is so much we can find out by studying bones!
Share this with your friends!
Voit ostaa Museokortin tästä museokohteesta tai verkosta
Museum contact details

Aboa Vetus & Ars Nova
Itäinen Rantakatu 4-6, 20700 Turku
0207 181 640
Admission fees
11/8/5,5 €
Payment methods
Käteinen. Pankki- ja luottokortit. Maksuvälineenä käyvät myös Tyky-Kuntoseteli+, Tyky Online, Smartum Liikunta- ja kulttuuriseteli, Smartum Saldo, Ticket Virike, Virikeseteli, Edenred-kortti sekä ePassi Sportti & Kulttuuri.
Opening hours
| | |
| --- | --- |
| Mon | Closed |
| Tue | 11:00-18:00 |
| Wed | 11:00-18:00 |
| Thu | 11:00-18:00 |
| Fri | 11:00-18:00 |
| Sat | 11:00-18:00 |
| Sun | 11:00-18:00 |
Poikkeusolosuhteiden vuoksi suosittelemme varmistamaan museon avautumispäivämäärän ja aukioloajat museon omilta kotisivuilta ennen museovierailua.