MUSEUM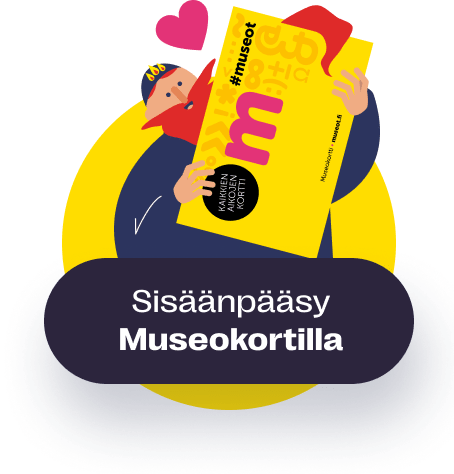 Icebreaker Tarmo
Tornatorintie 99,
48100 Kotka

Built in England (Newcastle upon Tyne) in 1907, Tarmo was the Grand Duchy of Finland's third icebreaker upon its completion.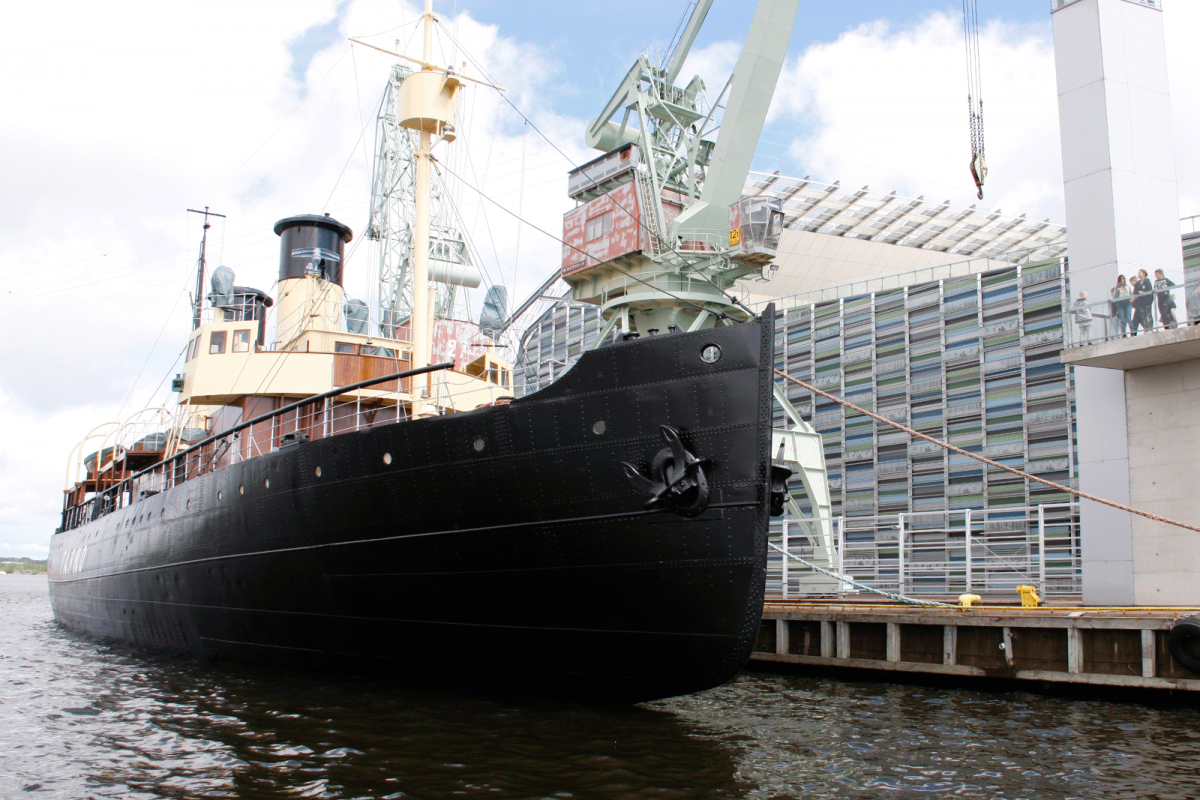 Tarmo is open during the summer season according to Maritime Centre Vellamo's opening hours.
As foreign trade continued to grow at the beginning of the 20th century, the two previous icebreakers, Murtaja (1889) and Sampo (1898), were no longer sufficient to keep the sea routes open for traffic during winter. At first, the main purpose of the icebreakers was to keep the routes open to Finland's winter ports in Hanko and Turku and to prolong the sailing seasons of the ports of Helsinki, Kotka, Mäntyluoto, Rauma and Vaasa. The icebreakers also aided ships in distress.
Tarmo represents an American type of icebreaker with a sharp bow. During the first decades of the 20th century, it was the most powerful and efficient icebreaker in Finland, able to advance through 80 cm thick solid ice. The bow propeller made it easier to advance in icy waters, and in more difficult conditions the vessel advanced by lunging at the ice.
During the First World War, Tarmo served in the Baltic Fleet of the Imperial Russian Navy, assisting naval ships and troop transportations. When Finland became independent in 1917 and civil war broke out in January 1918, the vessel was still under Russian command in Helsinki. At the order of the Chairman of the Senate, P. E. Svinhufvud, Tarmo was captured by Finnish independence activists.
During the Winter War, the icebreakers were armed and assigned to the Finnish Defence Forces. In January 1940, Tarmo was bombarded at the port of Kotka, resulting in the deaths of 39 men and leaving 13 injured. The vessel's bow was badly damaged in the incident, with some of the interiors destroyed by fire. During the Continuation War, Tarmo took part in Operation Nordwind, a distraction manoeuvre carried out south of the island of Utö.
Tarmo remained in use until 1970, having been renamed Apu some years prior. After this, the decision was made to restore the ship into a museum ship.
Tarmo is open in the summertime according to the opening hours of Maritime Centre Vellamo. The admission fee to Tarmo is €5. Admission is free of charge for Museum Card holders and people under 18.
Share this with your friends!
Museum contact details
Icebreaker Tarmo
Tornatorintie 99, 48100 Kotka

040 350 0497

Admission fees
5/0 €
Payment methods
Käteinen, yleisimmät pankki- ja luottokortit, Museokortti, Smartum Liikunta- ja kulttuurisetelit, Tyky+ sekä VIRIKESETELI® ja TICKET VIRIKE®

Kontant, vanligaste betal- och kreditkort, Museikortet, Smartum motions- och kultursedlar, Tyky+ samt VIRIKESETELI® och TICKET VIRIKE®.
Opening hours
| | |
| --- | --- |
| Mon | Closed |
| Tue | Closed |
| Wed | Closed |
| Thu | Closed |
| Fri | Closed |
| Sat | Closed |
| Sun | Closed |
Tarmo is open during the summer, next time in the summer of 2021.