MUSEUM
Mechanical Music Museum
Have you ever before seen an ingenious musical instrument that plays the violin and conjures up a wonderful musical performance of the top violinist's tunes?

Or how a grand orchestrion magically plays monumental orchestra music without the presence of dozens of players? Or when a piano or an accordion plays without an actual musician? Restaurants and bars have always been full of music without DJ's and happy songs have always been played in the streets and market places way before modern audio equipment or sound systems. In some means also the works of the top composers and musicians have been recorded to the posterity.
Visit our museum and experience how music has been played before the mp3-player, compact discs, mini-discs or hifi-systems. With our guide's action-packed show, playing and singing you will travel through the halls of our museum and the different eras of music to see, to hear and to enjoy the mechanical music and the unique, remarkable devices.
Share this with your friends!

Print version
Tämän museokohteen tiedot saattavat olla vanhentuneita. Tarkistathan tiedot esimerkiksi museon omilta kotisivuilta.
Museum contact details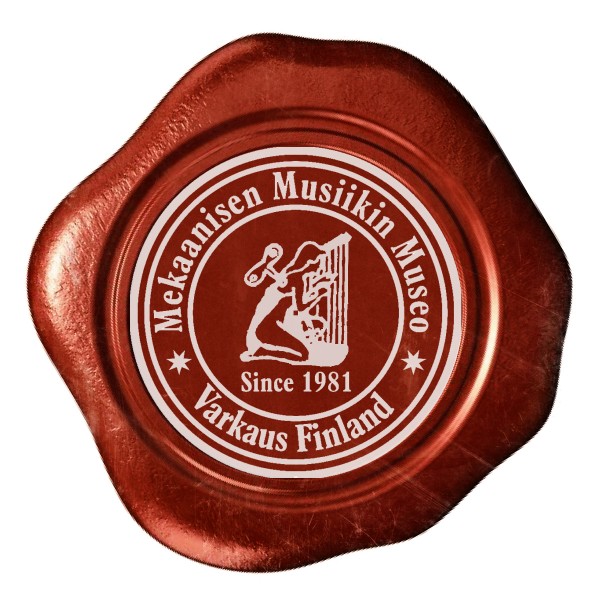 Mechanical Music Museum
Pelimanninkatu 8, 78850 Varkaus

+35850 590 9297

Admission fees
Aikuinen 16€/lapsi (5-15v)8€
Payment methods
Käteinen, suomalaiset pankkikortit, Visa/Visa electron, Mastercard