MUSEUM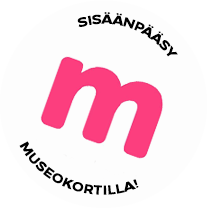 Alpo Jaakola Statuary Park
Alpo Jaakola Statuary Park is the result of decades of creative work. In the course of decades the curious sculptures have transformed the park into a magical forest.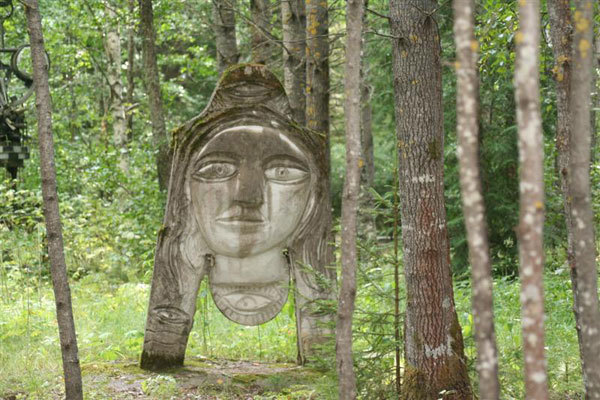 Jaakola´s sculptures are moulded of many diverse materials and they are scattered in the area. The buildings made by the artist in the area are also the result of the artist´s persistent and longtime creative activity. Sculptures and buildings are all independent works of art, albeit together forming a unique entity. The most recent creations amongst the forty sculptures in the Park date from the 1990´s.
Jaakola moved into the area in 1953 after completing the forest cottage made of borrowed planks of wood. The other infrastructure in the park was built mainly in the 1960´s and 70´s. The main atelier house was built in 1964-65. An old autopsy room, transported from Hirvikoski in 1968, served as sculpting space.
Professor Alpo Jaakola moved from the Statuary Park into his new artist´s home Torkville, in the village of Niinijoki, in 1979. After that the Statuary Park was unused and uninhabited for a long time, and Nature has left Her own mark on the sculptures. This, undoubtedly, was the artist´s intention also.
The Statuary Park was opened to the public as an experiment in 1992. The Park was very well endorsed by the public, thus encouraging the Municipality of Loimaa to develop the Park as a tourist attraction much further. The Municipality of Loimaa redeemed the park into its ownership in 1993, and now the Park is administered by the Board of Culture of Loimaa Town. In Summer 2000 an EU-financed refurbishment project was carried out in the Park.
In addition to Alpo Jaakola´s permanent exhibition in the Park, exhibitions by visiting artists are arranged in summertime in the Park.
Furthermore, the Park provides theatre, concerts and other cultural events for the public.
Share this with your friends!
Voit ostaa Museokortin tästä museokohteesta tai verkosta
Museum contact details
Alpo Jaakola Statuary Park
Aura-Pirkkatie 84, 32200 Loimaa

050 311 4506 (patsaspuston aukioloaikoina)

Admission fees
3/2/0€
Payment methods
käteinen, pankkikortti
Opening hours
| | |
| --- | --- |
| Mon | Closed |
| Tue | 11:00-18:00 |
| Wed | 11:00-18:00 |
| Thu | 11:00-18:00 |
| Fri | 11:00-18:00 |
| Sat | 11:00-18:00 |
| Sun | 11:00-18:00 |
Open from june to the end of august
Guided tours
Guided tours available on opening hours and by arrangement. Phone +35850 311 4506