MUSEUM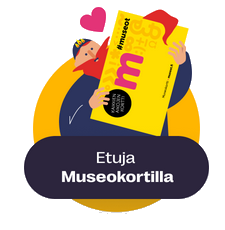 Museum of Southern Ostrobothnia
Törnäväntie 23 60200 Seinäjoki

A museum area where a total of 18 old peasant buildings built between the 17th and 19th centuries have been moved to from all over the province.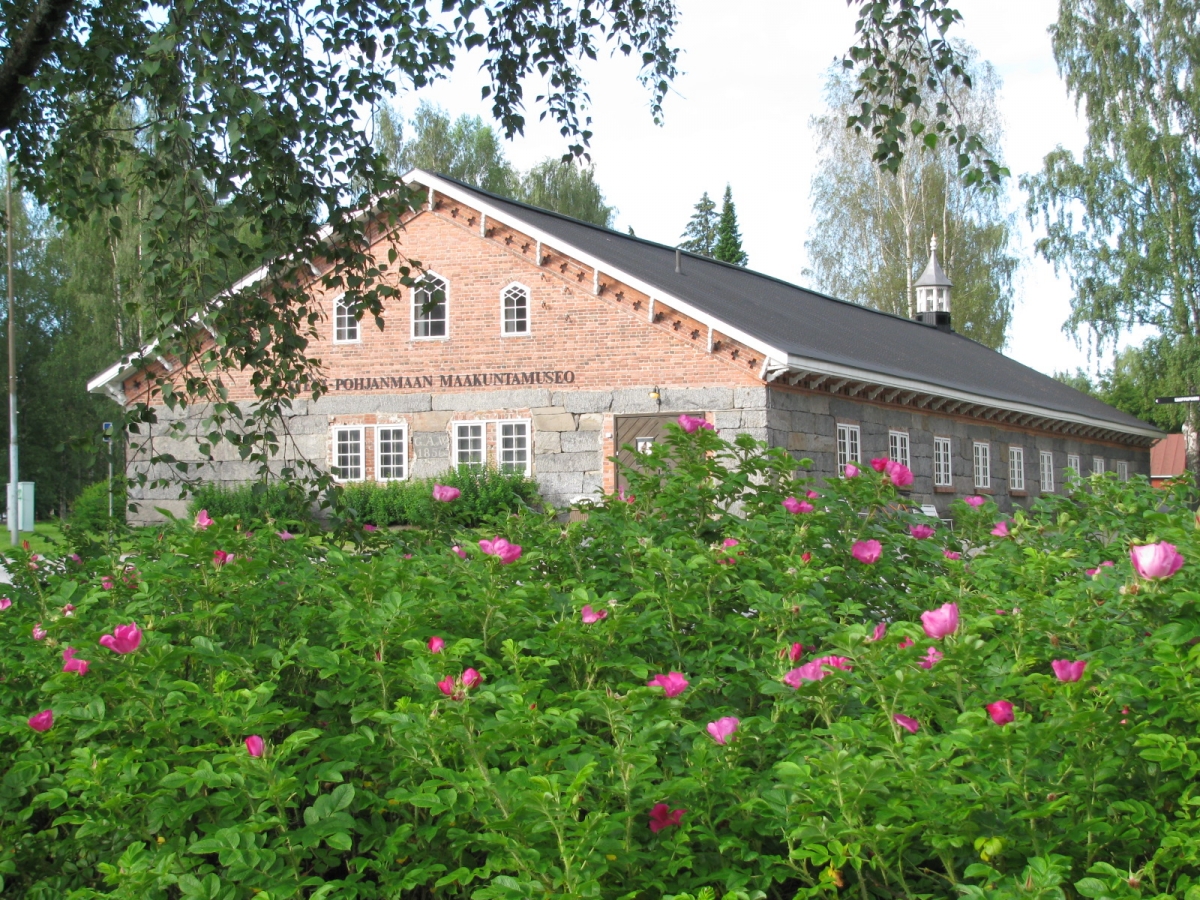 The Liinamaa farm and the "Paapantupa," where the seniors of a family lived, together with the surrounding buildings form a typical South Ostrobothnian yard with its cowshed, drying barn, workshop, shed and sauna buildings.
In the vicinity of the yard there is also a windmill, a village store from the 1890s, and "Propeeri," the gunpowder factory laboratory from 1826. In addition, the museum has in its use several of the manor's former outbuildings, such as two pink "Punatulkku" (bullfinch) buildings, which include a museum pharmacy, tailor's, watchmaker's and smith's workshops, knife workshop and exhibition, and apartments.
The manor's old stone-built cowshed includes the exhibition "Mihinä me ollahan?" as well as a room for changing exhibitions, museum information desk, museum shop, cafe and a workshop. The Geo exhibition about the geology of the province and a museum about the nature of the area are located in the old dairy building.

History of the Törnävä museum area
In 1798, Abraham Falander, a merchant and shipowner from Vaasa, founded the Östermyra iron works in the village of Ala-Seinäjoki in Seinäjoki. The iron works were in use until the 1870s. During the Finnish War, Falander was ennobled with the title Wasastjerna. In 1806, the son of Abraham Wasastjerna, Gustaf Adolf Wasastjerna, moved into the newly finished manor and took over the operations of the iron works. He founded the Östermyra gunpowder factory in 1825. The gunpowder magazine of the factory, built in 1827, later became the first chuch of the parish of Seinäjoki.
Östermyra became the economic centre for the South Ostrobothnia area, and the manor provided an example to the agriculture of the surrounding area. The time of the Wasastjernas in Östermyra ended in 1890. Konstantin Törnudd, a court of appeal assessor who bought the area later, gave the place its name Törnävä. The area was transferred to the municipality of Seinäjoki by request of a will in 1925.

Share this with your friends!
Museum contact details

Museum of Southern Ostrobothnia
Törnäväntie 23 60200 Seinäjoki

06 416 2648

Admission fees
6/4/0 €
Payment methods
Käteinen, pankkikortti, luottokortti, museokortti, TYKY+ -kulttuuriseteli
Opening hours
| | |
| --- | --- |
| Mon | Closed |
| Tue | Closed |
| Wed | 12:00-18:00 |
| Thu | 10:00-16:00 |
| Fri | 10:00-16:00 |
| Sat | 10:00-16:00 |
| Sun | 10:00-16:00 |
Guided tours
Guidance by appointment.