Roos house (built in 1813) houses among other things, the K.H.Renlund art collection. Many well known finnish artists from the late 19th-early 20th century are represented, (e.g. Pekka Halonen, Magnus Enckell, Beda Stjernschantz, Albert Edelfelt.)
The exhibition also offers glimpses into the life of The Roos family and the town of Kokkola in the early 19th century.
Downstairs one can find temporary exhibitions, and the Museum Shop.
Share this with your friends!
Museum contact details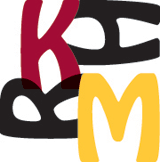 The K.H.Renlund Museum
Pitkänsillankatu 39, 67100 Kokkola

040 8065 165

Admission fees
llmainen sisäänpääsy / Fritt inträde / Free entry
Opening hours
| | |
| --- | --- |
| Mon | Closed |
| Tue | 11:00-16:00 |
| Wed | 11:00-16:00 |
| Thu | 11:00-18:00 |
| Fri | 11:00-16:00 |
| Sat | 11:00-16:00 |
| Sun | 11:00-16:00 |
Tue-Sun 11-16, Thu 11-18. www.kokkola.fi/museot
Guided tours
Guidance by appointment. 044-7809477