This Father's Day, give the gift of a journey through art and science, sports and music – Museum Card gifts now get one month free!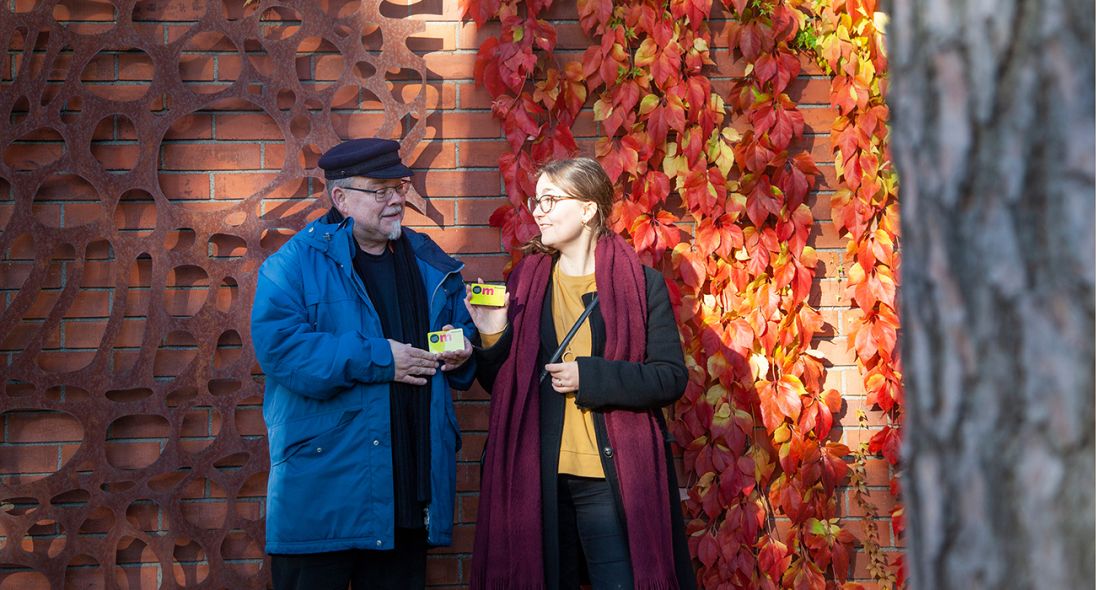 Celebrate Father's Day with a ticket to 350 museums. A Museum Card brings joy and activities to every day of the year. Digital gifts get one extra month for free until Father's Day, 13 November.

This year, why not give museum trips as a Father's Day gift? A year-long cultural journey provides time to visit many new museums and exhibitions. You can even visit your favourites several times.
As a special Father's Day offer, digital gifts now get one extra month for free – 12 + 1 months for €74.
A digital gift will always be delivered on time! The gift will be delivered to the recipient by text message and email. You can choose the date and time of delivery for the digital gift yourself. It can be delivered right on time during a Father's Day brunch, for example. You can also add your own greetings to the digital gift!
The Museum Card is valid for one year, starting from the first museum visit.
Does your father already have a Museum Card? The gift can be merged with a previously purchased card. This extends the validity period of the previous card by the amount of time of the new card.
Exhibitions to suit all tastes – endless activities at 350 locations!
The Museum Card is a year-long ticket to 350 locations all around Finland. There is something for everyone in a selection of hundreds of exhibitions. Experience art, science, history, natural sites, sports and music!
Enjoy diverse events with a Museum Card
A Museum Card is much more than a ticket to exhibitions. There are many events offered to Museum Card holders. Take part in guided tours, concerts, artist meet-ups, film screenings and workshops for the whole family!
Learn more about the monthly Museum Card benefits
As a Museum Card holder, you will receive diverse benefits and discounts from, for example, museum stores, events, museum cafés and travel services, such as hotels and restaurants. We announce new benefits every month!
Share this with your friends!