Exhibition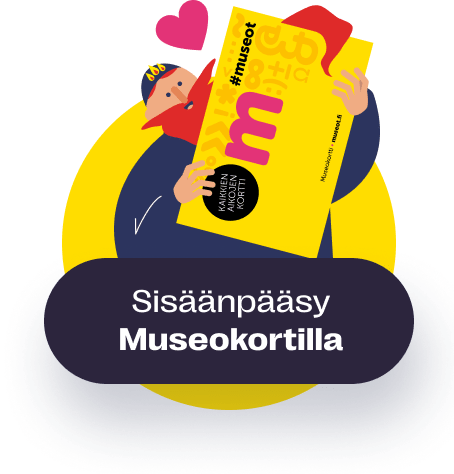 Design with Nature – Miia Suojala Design 15 vuotta! 8.1.-14.3.2021
Jyväskyläläinen vaatesuunnittelija pyrkii zero waste -tuotantoon juhlamallistossaan.
Jyväskyläläinen vaatealan yritys Miia Suojala Design täyttää 15 vuotta ja julkaisee juhlamalliston Suomen käsityön museon Ikkunagallerian myyntinäyttelyssä Design with Nature 8.1.–14.3.2021. Vaatesuunnittelija-vestonomi Miia Suojala tuo uudella mallistollaan ratkaisuja vaatetusalan kipukohtiin.
Vaatesuunnittelija Miia Suojala nostaa esiin uusia vaihtoehtoja vaatesuunnitteluun, jotka huomioivat ympäristöarvoja ja tuovat ratkaisuja vaatetusalan kipukohtiin. Näyttelyssä julkaistava NOLLAko? -mallisto on "suunniteltu luonnon kanssa", kuten näyttelyn nimikin viittaa. Malliston kantavana teemana on zero waste -suunnittelu, jolla pyritään minimoimaan materiaalihävikki jo tuotteen suunnittelun alkuvaiheessa ja näin osalta helpottaa ympäristön kuormitusta. Keskimääräisesti vaatteen valmistuksessa syntyy hukkamateriaalia noin 15 %. NOLLAko? -malliston tuotteet on suunniteltu siten, että materiaalihävikki olisi mahdollisimman pieni – jopa 0 %.
NOLLAko? -malliston värikartan pohjana on Suojalan mummon kutoma vanha räsymatto. Matto on kudottu kuteista, jotka on valmistettu käytöstä poistetuista vaatteista ja tekstiileistä. Tämä on ollut ennen vanhaan perinteinen käytäntö – materiaalit on käytetty loppuun ja kierrätetty niin pitkään kuin vain on ollut mahdollista. NOLLAko? -malliston materiaalit ovat luonnonmateriaaleja – villaa, puuvillaa ja pellavaa.

Share this with your friends!