Exhibition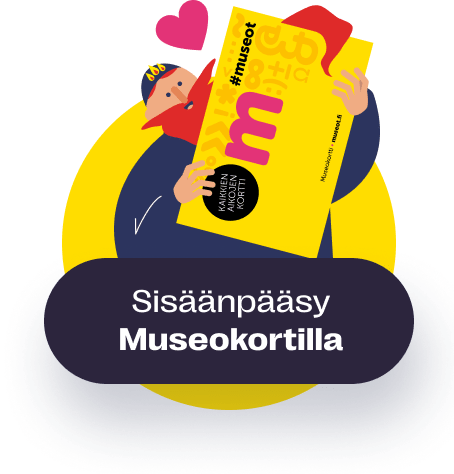 Feelin' Relaxed – Naïve Art from the Collections of Oulu Museum of Art
Feelin' Relaxed is full of colourful and joyous paintings and sculptures.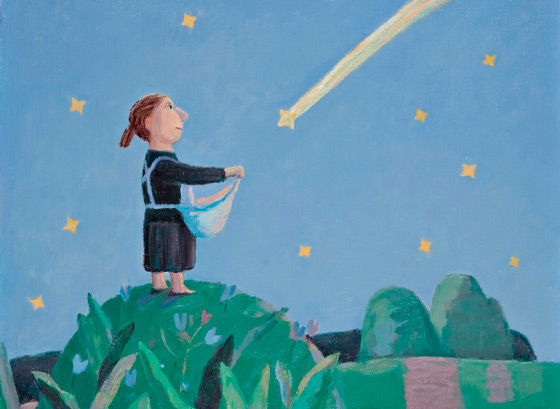 Feelin' Relaxed presents an extensive selection of naivist art consisting of about 130 artworks by 60 artists, ranging from colourful paintings and sculptures to object art made of various materials. The exhibition consists of thematic wholes that showcase the favourite subjects of the artists from circus acts to everyday errands and animals friends and from romantic experiences of the nature to urban cityscapes and nostalgy. True to the spirit of naivism, the artworks are connected by an unpretentious and positive attitude.
The works exhibited come from six different decades, but the focus of the exhibition lies on the turn of the 1970s and the 1980s. Naivist artists of the time include Milja Aarnio, Kosti Ahonen, Håkan Brunberg, Josip Generalic, Veijo Hukka, Enni Id, Alice Kaira, Nikolai Lehto, Pirkko Lepistö, Lea Kauppi, Viljo Mäkinen and Hannu Riikonen. More recent artists with works featured in the exhibition are Kaarina Alsta, Mia Bergqvist, Kerttu Horila, Kaija-Riitta Iivonen, Martti "Huuhaa" Innanen, Seija Juva, Arja Jäppinen, Markku Kosonen, Martti Lehto, Bruno Maximus, Tuomas Mäntynen and Eino Viikilä. Perspectives to the role and importance of naivism in modern art are opened by works by Ilona Cutts, Tapani Kokko, Katja Tukiainen and Anu Tuominen, who are not naivists as such but belong to today's generation of trained artists who have made the narrative quality and ostensible awkwardness of naivism part of their personal artistic style.
The core of the exhibition is formed by works selected from the collection donated to the museum by the Heinänen Art Foundation. The foundation was established in 1984 by Helsinki-based art collector couple, the managing director of the Federation of Mother and Child Homes and Shelters, counsellor of social welfare Aira Heinänen and the former head of laundry operations of the Elanto retail co-op and businessman Kalevi Heinänen to promote naivism in Finland. The Heinänen family donated the collection of 145 artworks held by the foundation to the Oulu Museum of Art in 1987, a few years before the foundation ceased operations in 1990. The donation made naivist art one of the museum's special areas of focus. Since then, the museum has actively acquired naivist art especially in the 1990s and in the first years of the new millennium, and has displayed the collection regularly in various exhibitions.
Feelin' Relaxed features a do-it-yourself art workshop named Joy Catcher built on the second floor of the museum, which allows museum guests to familiarise themselves with the themes and subjects of naivist art through hands-on exploration and experimentation. The workshop has been produced in collaboration with the Oulu Art School to celebrate the school's 40th anniversary.
Share this with your friends!
Museum contact details
Oulu City Art Museum
Kasarmintie 9, 90015 Oulun kaupunki
044 703 7471
Admission fees
10/7/0 €
Payment methods
Käteinen, yleisimmät pankki- ja luottokortit, Smartum, Kaikukortti
Opening hours
| | |
| --- | --- |
| Mon | Closed |
| Tue | Closed |
| Wed | 10:00-17:00 |
| Thu | 10:00-17:00 |
| Fri | 10:00-17:00 |
| Sat | 10:00-17:00 |
| Sun | 10:00-17:00 |
Wed–Sun 10–17