11.2.2020–5.4.2020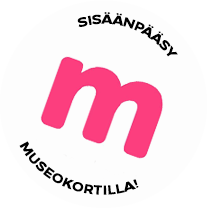 Exhibition
Metsä ihan vieressä 11.2.–5.4.2020
Metsä ihan vieressä -korutaidenäyttely tuo palan luontoa keskelle kaupunkia
Koruseppä Anu Kirkisen korutaidetta esittelevä Metsä ihan vieressä – Nature around you -näyttely tuo palan luontoa keskelle kaupunkia. Koruteokset ovat syntyneet luonnon omasta monimuotoisuudesta ja sen eri elementtien osista. Näyttely on esillä Näytönpaikan näyteikkunoissa (Kilpisenkatu 12) 11.2.–5.4.2020.
Vaikka näyttely on Kirkisen henkilökohtainen kokemus metsän vaikutuksesta hänen omaan hyvinvointiinsa, hänen estetiikan havainnointiaan sekä luovuuden uudelleen herättämistä, on se teemaltaan aina ajankohtainen ja kaikkia koskettava.
"Olen ollut onnekas saadessani asua koko lapsuuteni metsän läheisyydessä. Tämän vuoksi olen myös aikuisiällä hakeutunut luonnon läheisyyteen. Kun vuonna 2014 muutimme mieheni kanssa pois Tampereen keskustasta, palautti se meidät molemmat lapsuuden tunnelmiin ja muistoihin. Luonto elää arjessamme voimakkaasti ja yhä edelleen se tarjoaa niin lohtua, kauneutta kuin elämyksiä kaikkina vuodenaikoina", Kirkinen kuvailee näyttelyn taustoja.
Metsä ihan vieressä – Nature around you on näyttely, jonka Kirkinen toivoo tarjoavan pysähtymistä ja läsnäoloa niin omaan mieleen kuin yhteyttä ympärillämme olevaan luontoon, jota usein pidämme itsestäänselvyytenä. Korut ovat pääosin syntyneet Kirkisen lähimetsästä löytyneistä aineksista, jotka ovat joko osa korua tai niiden taustaa.

Share this with your friends!

Print version
Voit ostaa Museokortin tästä museokohteesta tai verkosta
Museum contact details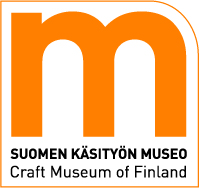 The Craft Museum of Finland
Kauppakatu 25, 40100 Jyväskylä
(014) 266 4370
Admission fees
8/6/4/0 €
Payment methods
visa, mastercard, museokortti, Smartum liikunta- ja kulttuuriseteli ja -saldokortti, Sportti&KulttuuriPassi, Tyky-kuntoseteli sekä Ticket Mind&Body ja Ticket Duo -kortti.
Opening hours
Valtioneuvoston päätöksen mukaisesti valtion ja kuntien museot ovat suljettuina 13. huhtikuuta saakka. Yksityisen ja kolmannen sektorin toimijoiden suositellaan toimivan samoin.