21.12.2019–1.3.2020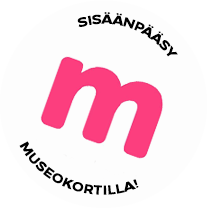 Exhibition
Maailman värittäjä - tekstiilitaiteilija Sirkka Könönen 21.12.2019–1.3.2020
Museon kokoamassa näyttelyssä kunnioitetaan legendaarista neuletaiteilijaa.
Värikkäistä eläin- ja kasviaiheisista neuleistaan tunnetun tekstiilitaiteilija Sirkka Könösen (1947–2018) tuotantoa esitellään Suomen käsityön museon Aulagallerian Maailman värittäjä – Tekstiilitaiteilija Sirkka Könönen -näyttelyssä 21.12.2019–1.3.2020. Könösen elämä tekstiilitaiteilijana, käsityöyrittäjänä ja taiteilijana oli kokonaisvaltainen ja sen runsautta pyritään tuomaan esiin, kun astumme Sirkan värikkääseen satumaailmaan.
Könösen toimintaa ja tuotantoa ohjasi voimakkaasti ajatus vastuusta luonnosta ja ympäristöstä. Tämä sama viesti näkyy myös hänen suunnittelemissaan neuleissa ja muissa tekstiileissä, joissa luonnosta ja kansansaduista saadut kuviomaailmat ihastuttavat. Monelle tutut värikylläiset villaneuleet, ryijyt ja matot ovat näyttelyssä esillä sulassa sovussa Sirkan irrottelevan ja välillä kirpeästikin kantaaottavan taiteellisen tuotannon rinnalla. Näyttelyn esineet ovat pääosin Suomen käsityön museon kokoelmista, jonne Könösen tuotantoa on kertynyt vuosien mittaan runsaasti.
Könönen oli todellinen monitaituri, jolla oli taiteellisuuden lisäksi laaja käytännön osaaminen. Hän hallitsi neuleen suunnitteluprosessin kokonaisuudessaan luonnoksista lopputuotteeseen, valmiiseen neuleeseen ja sen huoltoon saakka. Tämän laadukkuuden vuoksi Könösen neuleet markkinoivat osin itse itseään – myös kansainvälisesti. Neuleet paitsi jatkoivat suomalaista neuleperinnettä, myös uudistivat sitä kuviointinsa ja värityksensä puolesta.
Share this with your friends!

Print version
Voit ostaa Museokortin tästä museokohteesta tai verkosta
Museum contact details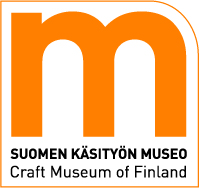 The Craft Museum of Finland
Kauppakatu 25, 40100 Jyväskylä
(014) 266 4370
Admission fees
8/6/4/0 €
Payment methods
visa, mastercard, museokortti, Smartum liikunta- ja kulttuuriseteli ja -saldokortti, Sportti&KulttuuriPassi, Tyky-kuntoseteli sekä Ticket Mind&Body ja Ticket Duo -kortti.
Opening hours
| | |
| --- | --- |
| Mon | Closed |
| Tue | 11:00-18:00 |
| Wed | 11:00-18:00 |
| Thu | 11:00-18:00 |
| Fri | 11:00-18:00 |
| Sat | 11:00-18:00 |
| Sun | 11:00-18:00 |
Free entry on Fridays. Further information about opening hours is available at: https://www.craftmuseum.fi/tule-museoon/aukioloajat-ja-paasymaksut
Näyttelyn tekstit kielillä