Exhibition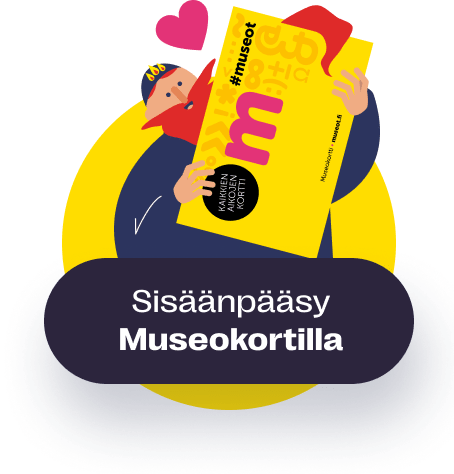 Estomania 3
Art Center Haihatus' 23rd summer exhibition is an all-summer Estonian-Finnish art festival Estomania. The three part exhibition brings out the best of artist collaboration and open minded approach towards making art.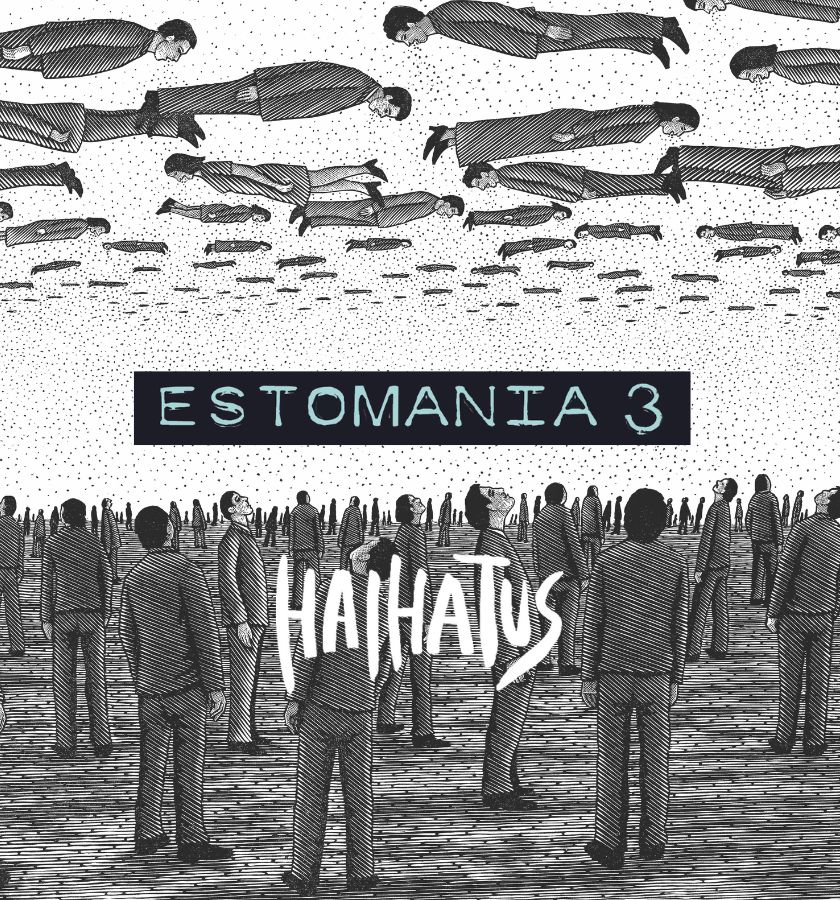 The exhibition has been called together by artists Johanna Sipilä, Risto Puurunen and Panu Ollikainen who have been active in the Tallinn art scene for many years and made contacts with the Estonian artists.
In June, Haihatus will be conquered by a colorful group of artists from the pearls of the Estonian underground art to Oscar nominees. Summer brings a lot of surprises and artist-driven collaborations. In the polyphonic group exhibition and side events you can experience e.g. sound sculptures by Erik Alalooga, Venice Biennale Estonian Pavilion artist Bita Razavi's works, conceptual irony of →Noolegrupp, Veiko Õunpuu's films, Taave Tuutma's latest absurd creations, performances by Bille Neeve and Mari Aaltonen, Jussi Kivi's underwater exploration tourism, Steve Vanoni's spectacular paintings, Katrin Piile's hyperrealism, Mari Prekup's eugenic reflections and summer hairstyles designed by Ernest Truely.
Estomania 3 – artists: Mari Aaltonen, Erik Alalooga, Art Allmägi, Anders Bergman, Janno Bergmann, Pusa Piret Bergmann, Anonymous Boh, Devil Girl, Jenny Grönholm, Villem Jahu, Tero Jartti & Timo Martikainen, Triinu Jürves, Ville Karel, Niina-Anneli Kaarnamo, Mari Kartau, Raul Keller & Hello Upan, Kinobox Obscura, Juho Pöysti, Jussi Kivi, Toomas Kuusing, Kaarel Kütas, Marass, Bille Neeve, Benjamin Nozdrachev, Non Grata, –> Noole Grupp, Panu Ollikainen, Margret Paide, Mika Palonen, Pentakvark, Katrin Piile, Jyri Pitkänen, Mari Prekup, Silja Saarepuu & Villu Plink, Risto Puurunen, Bita Razavi, Meeland Sepp, Johanna Sipilä, Margus Sorge Tiitsmaa, Ernest Truly, Taave Tuutma, Janne Uusiniemi, Steve Vanoni, Vedelik, Voimametsä, Veiko Õunpuu and surprises…
Share this with your friends!
Museum exhibitions
Osana kulttuurikierrosta
Museum contact details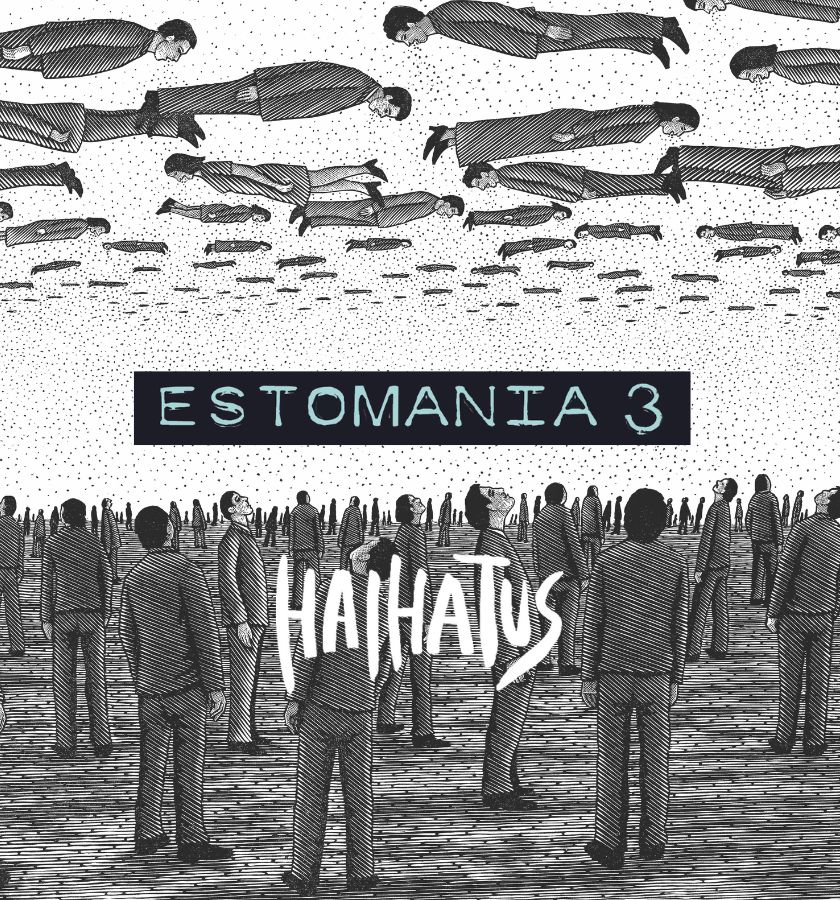 Jousitie 68-70, 19650 Joutsa
040 1531488
Yhteydet julkisilla
Näytä reitti museolle Matkahuollon reittioppaassa
Katso reitti Matkahuollon reittioppaassa
Päämäärä:
, Jousitie 68-70, 19650 Joutsa
Admission fees
20/15/10/5 €
Payment methods
Käteinen, pankkikortti, lähimaksu, Museokortti, Smartum, E-passi
Opening hours
| | |
| --- | --- |
| Mon | Closed |
| Tue | Closed |
| Wed | 11:00-18:00 |
| Thu | 11:00-18:00 |
| Fri | 11:00-18:00 |
| Sat | 11:00-18:00 |
| Sun | 11:00-18:00 |
Variable opening times for days of events.
Themes
Keywords
contemporary art
,
Estonian art
,
modern art
,
installations
,
sound installation
,
video installation
,
Mari Aaltonen
,
Erik Alalooga
,
Art Allmägi
,
Anders Bergman
,
Janno Bergmann
,
Pusa Piret Bergmann
,
Anonymous Boh
,
Devil Girl
,
Jenny Grönholm
,
Villem Jahu
,
Tero Jartti & Timo Martikainen
,
Triinu Jürves
,
Ville Karel
,
Niina-Anneli Kaarnamo
,
Mari Kartau
,
Raul Keller & Hello Upan
,
Kinobox Obscura
,
Juho Pöysti
,
Jussi Kivi
,
Toomas Kuusing
,
Kaarel Kütas
,
Marass
,
Bille Neeve
,
Benjamin Nozdrachev
,
Non Grata
,
–> Noole Grupp
,
Panu Ollikainen
,
Margret Paide
,
Mika Palonen
,
Pentakvark
,
Katrin Piile
,
Jyri Pitkänen
,
Mari Prekup
,
Silja Saarepuu & Villu Plink
,
Risto Puurunen
,
Bita Razavi
,
Meeland Sepp
,
Johanna Sipilä
,
Margus Sorge Tiitsmaa
,
Ernest Truly
,
Taave Tuutma
,
Janne Uusiniemi
,
Steve Vanoni
,
Vedelik
,
Voimametsä
,
Veiko Õunpuu