Exhibition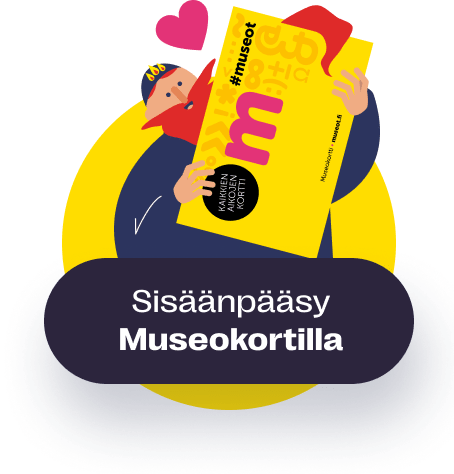 Rose-Mari Torpo – Azure
Local art will be displayed at the Rauma Art Museum's Showcase Exhibition as part of the 50th anniversary programme. Azure installation created by the Rauma-born painter Rose-Mari Torpo will be on display at the museum until 11th July.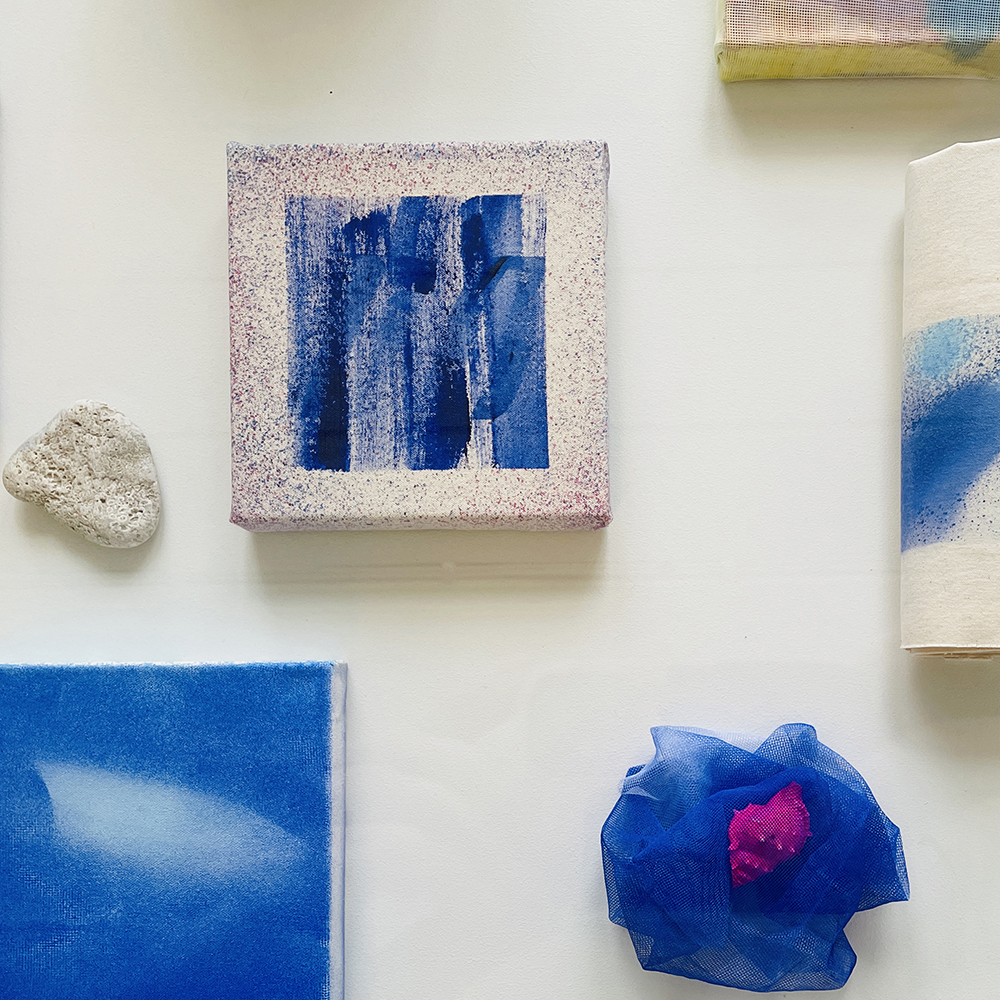 Rose-Mari Torpo's installation is a mix of different paints – ink, acrylic paint and spray paint used on fabric, paper and polyester. The pieces are connected by their relationship with the blue and feel of the material.
The visual artist Rose-Mari Torpo was born in Rauma in 1977, and is now living in Helsinki, her main media being painting. In addition to paintings, she has also created colour installations. Torpo's work with the paint is process-based, and is guided by colour, space and experimentation. A feeling of searching and following the intuition are an integral part of Torpo's painting process. In her works, different materials and colours are in a dialogue, guiding her work. She is interested in the relations between objects, the interaction between materials and colour and the spectator's position as the experiencer of art pieces.
Rose-Mari Torpo has participated in multiple joint exhibitions both abroad and in Finland after graduating from the Free Art School as a painter in 2003. She has had private exhibitions in e.g. at the Rauma Art Museum, Galleria Å in Turku and Galleria Huuto in Helsinki. In 2016, she added to her studies with a Bachelor of Culture and Arts (major in Visual Art) in the Turku Arts Academy. Rose-Mari Torpo is a member of the Finnish Painters' Union, Helsinki Artists' Association and Rauma Art Society.
Share this with your friends!
Museum contact details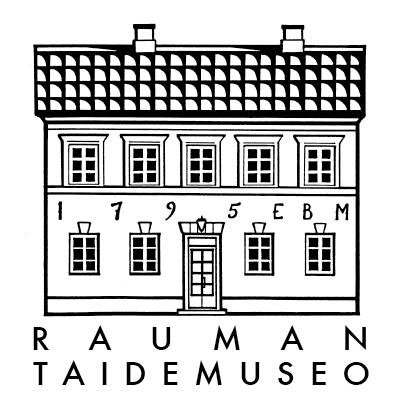 Rauma Art Museum
Kuninkaankatu 37, 26100 Rauma
(02) 822 4346
Yhteydet julkisilla
Näytä reitti museolle Matkahuollon retkioppaasta
Katso reitti Matkahuollon reittioppaassa
Päämäärä:
Rauma Art Museum, Kuninkaankatu 37, 26100 Rauma
Admission fees
6/3/0 €
Payment methods
käteinen, yleisimmät pankki- ja luottokortit, ePassi, Smartum-seteli, SmartumPay, Tyky-seteli
Opening hours
| | |
| --- | --- |
| Mon | Closed |
| Tue | 12:00-17:00 |
| Wed | 12:00-17:00 |
| Thu | 12:00-17:00 |
| Fri | 12:00-17:00 |
| Sat | 11:00-16:00 |
| Sun | 11:00-16:00 |
The Art Museum is closed during the change of exhibitions: 16.5.-11.6.2021, 27.9.-15.10.2021