Exhibition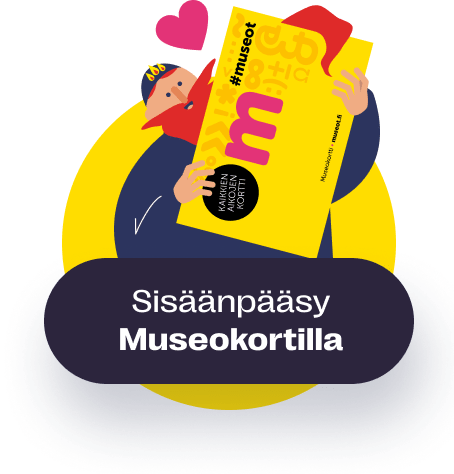 Kirjekulttuuria postikorteilla
Postimuseo jatkaa kirjeteemalla esittelemällä pienoisnäyttelyn Kirjekulttuuria postikorteilla.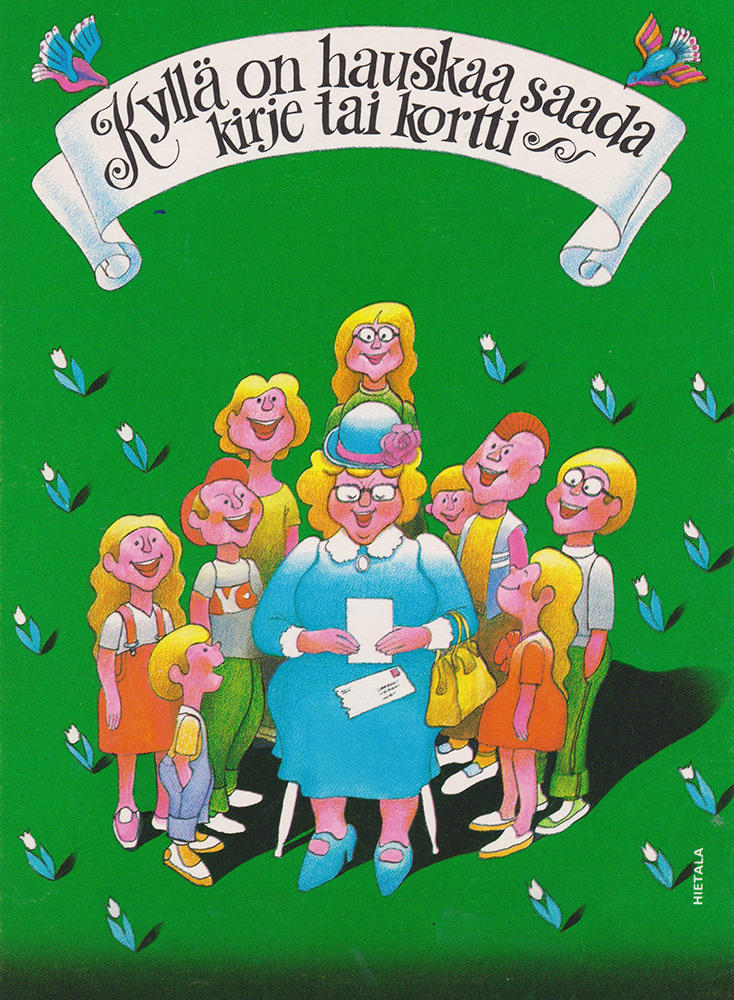 Eri puolilla maailmaa julkaistut ja kulkeneet postikortit ovat keräilijä, YTM Pertti Leppäsen kokoelmista.
Esillä on liki 300 postikorttia 1800–1900 -luvun vaihteesta nykypäivään.
Kirje on ollut suosittu aihe sekä kotimaisissa että ulkomaisissa postikorteissa. Korteissa kuvataan kirjeiden kirjoittamista, postitusta, kuljettamista ja vastaanottamista. Kuva-aiheet ovat tunteita tulvillaan. Niissä on lempeä, iloa, kiukkua ja huolta, huumoriakaan unohtamatta. Usein postikortti on toiminut kirjeen korvaajana, sillä on kehotettu ja innostettu kirjeen kirjoittamiseen ja jaettu pieniä ajatelmia. Yhdessä postikortin kuva ja teksti merkitsevät enemmän kuin kumpikaan erikseen.
Kirjoittamiseen kehotetaan useassa kortissa ja kirjeitä odotetaankin mitä hartaimmin. "I can understand people in the stone age not wanting to write often. But what excuse have you" -tekstillä varustettu kortti kuvaa kivitaulua hakkaavaa kirjoittajaa. Korttien etupuolella saattaa olla myös jo valmiiksi kirjoitettuja viestejä, kuten "ystävänne maailman murjoma".
Korteissa saatettiin antaa valmiita tekosyitä tai vaihtoehtoja sille, miksi kirjettä ei ole saatu matkaan. Muutamissa korteissa lähettäjää helpotetaan antamalla melkein valmis teksti, jota voi täydentää. Stereotypioitakin esiintyy, kuten koira, joka odottaa kirjeenkantajaa kulman takana, purrakseen tätä jalkaan.
Kirjekulttuuria postikorteilla -pienoisnäyttely Vapriikin kokouskäytävällä 2.6.–8.11.2020. Unohtumattomia kirjeitä Suomesta -näyttely Postimuseon teemanäyttelytilassa 31.1.2021 saakka. Vapriikki sijaitsee osoitteessa Alaverstaanraitti 5, Tampere.

Share this with your friends!

Print version