3.6.2020–6.9.2020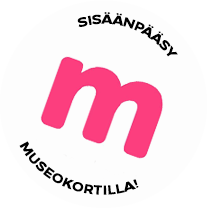 Exhibition
Herbarium – Lajitelma uuden sukupolven käsityötä 3.6.–6.9.2020
Innovatiivista suomalaista taideteollisuuden pientuotantoa uudella konseptilla näyttelyssä Suomen käsityön museossa.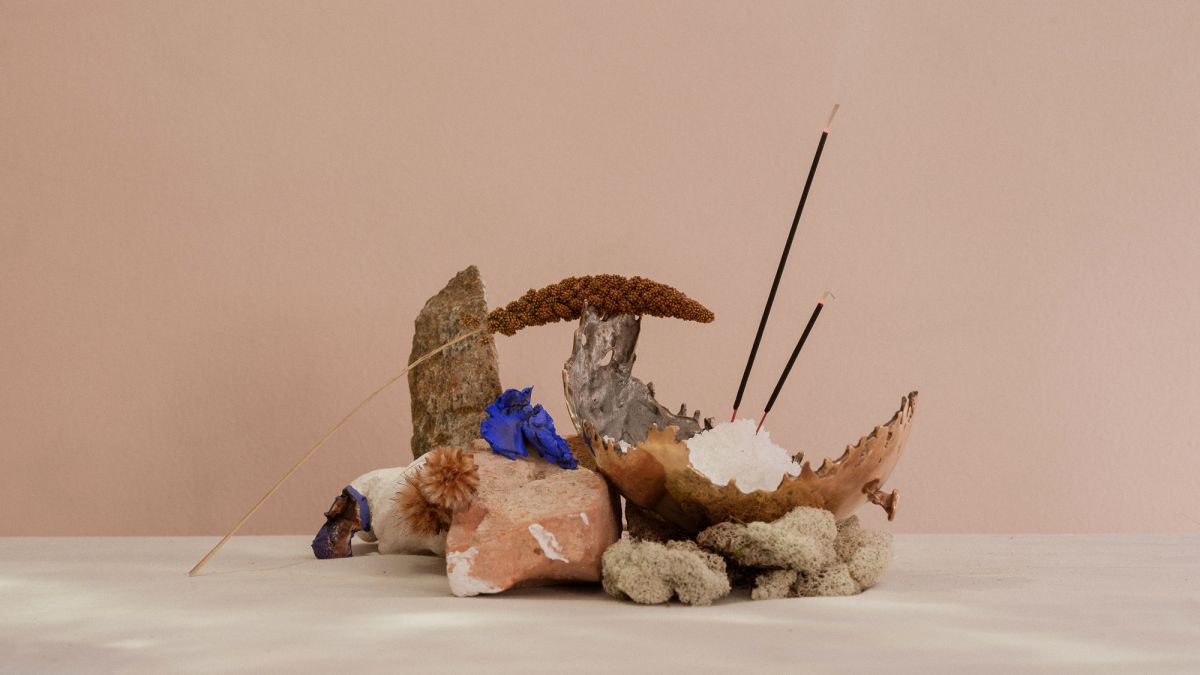 Suomen käsityön museon Ikkunagallerian kesänäyttely esittelee uudentyyppisen konseptin käsityökentällä. UU Market on sekä tuotteistuspalvelu, että verkkomyyntialusta suomalaisille taiteen ja taideteollisuuden tekijöille. UU Marketin taitajat koostavat Herbarium – Lajitelma uuden sukupolven käsityötä -myyntinäyttelyyn valikoiman värikkäitä, herkullisia töitä, joissa korostuu luonnon muodot ja materiaalit.
Näyttelyn valikoima keskittyy kodin tuotteisiin ja taiteeseen ja mukana on sekä piensarjoja että uniikkeja teoksia. Näyttelyn seitsemän suunnittelijaa ovat eri alojen ammattilaisia, mukana on niin taiteilijoita, keramiikkoja, lasinpuhaltajia kuin suunnittelijoitakin. Mukana näyttelyssä ovat suunnittelijat Minni Havas, Laura Itkonen, Ekin Kayis, Viivi Lehto, Paula Pääkkönen, Katztudio, Signed Studio ja Emmi Vastamäki.
UU Market tarjoaa uusia, innovatiivisia tuotteita, materiaalin tuntua ja korkeaa taiteellista tasoa sekä suomalaiselle että kansainväliselle yleisölle harkitulla kokonaisuudella, joka edustaa uuden sukupolven luomaan tyylisuuntaa. Herbarium – Lajitelma uuden sukupolven käsityötä esittelee hienon otteen UU Marketin toiminnasta ja suomalaisen käsityön huikeasta tasosta.
Share this with your friends!

Print version
Voit ostaa Museokortin tästä museokohteesta tai verkosta
Museum contact details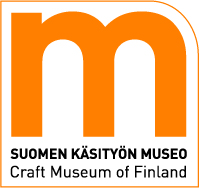 The Craft Museum of Finland
Kauppakatu 25, 40100 Jyväskylä
(014) 266 4370
Admission fees
8/6/4/0 €
Payment methods
visa, mastercard, museokortti, Smartum liikunta- ja kulttuuriseteli ja -saldokortti, Sportti&KulttuuriPassi, Tyky-kuntoseteli sekä Ticket Mind&Body ja Ticket Duo -kortti.
Opening hours
| | |
| --- | --- |
| Mon | Closed |
| Tue | 11:00-18:00 |
| Wed | 11:00-18:00 |
| Thu | 11:00-18:00 |
| Fri | 11:00-18:00 |
| Sat | 11:00-18:00 |
| Sun | 11:00-18:00 |
Free entry on Fridays. Further information about opening hours is available at: https://www.craftmuseum.fi/tule-museoon/aukioloajat-ja-paasymaksut
Poikkeusolosuhteiden vuoksi suosittelemme varmistamaan museon avautumispäivämäärän ja aukioloajat museon omilta kotisivuilta ennen museovierailua.
Näyttelyn tekstit kielillä