7.4.2020 (14:00-14:30)

Event
PERUTTU: Aunen päivän kahvikonsertti
Taide- ja museokeskus Sinkka on suljettu 18.3.–13.4.2020 ja myös kaikki tapahtumat peruuntuvat tältä ajalta.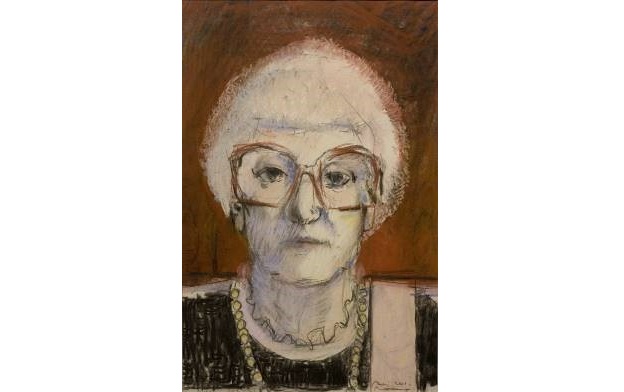 klo 11.30 yleisöopastus
klo 14-14.30 kahvikonsertti: Margit Tuokko, laulu ja Jussi Littunen, flyygeli.
Ilmainen sisäänpääsy koko päivän
Juhlistamme Aune Laaksosen syntymäpäivää Sinkassa 7.4. Sinkkaan pääsee koko päivän ajan ilmaiseksi tutustumaan Aunen keräämän kokoelman teoksiin ja yleisöopastuksella klo 11.30 tutkailemme kokoelman saloja oppaan johdolla. Päivä huipentuu kahvikonserttiin klo 14-14.30. Esiintymässä sopraano Margit Tuokko ja valkoisen flyygelin koskettimilla pianisti Jussi Littunen. Ohjelmistossa on suomalaista musiikkia ja kansansävelmiä, joiden säveltäjinä mm. Jean Sibelius, Toivo Kuula, Kaija Saariaho ja Heino Kaski.
MARGIT TUOKKO
Lyyris-dramaattinen sopraano, Margit Tuokko (Musiikkipedagogi YAMK) on monipuolinen oopperalaulaja, joka valmistui musiikin maisteriksi (Master of Music and Arts) Metropolia Ammattikorkeakoulusta kesällä 2016. Klassisen laulun A- eli diplomitutkinnon hän suoritti erinomaisin arvosanoin keväällä 2011. Ensikonserttinsa Margit Tuokko piti Kansallisoopperan lämpiössä keväällä 2012 Metropolian Kisällit - konserttisarjassa. Tuokko on esiintynyt oopperasolistina mm. Kirkkonummen Oopperayhdistyksen esittämissä Annukka Aholan säveltämissä oopperoissa Maailman Valo (ke 2010) sekä Joulun Tähti (ke 2014).
JUSSI LITTUNEN
Pianisti Jussi Littunen valmistui muusikoksi Helsingin konservatorion ammatillisesta peruskoulutuksesta keväällä 2016 opettajinaan Antti Hotti (piano) ja Heikki Pellinen (lied). Nykyään Littunen opiskelee Ilmo Rannan johdolla Taideyliopiston Sibelius-Akatemialla, missä hän suoritti pianon B-kurssitutkinnon erinomaisin arvosanoin viime keväänä. Littunen toimii aktiivisesti laulumusiikin parissa; viime vuoden kohokohtiin kuuluvat esiintymiset Urkuyö ja Aaria sekä Laulun valo -festivaaleilla ja operettivierailut eri paikkakunnilla teoksien Luxemburgin Kreivi ja Kreivitär Mariza kanssa.
Jussi Littunen palkittiin Helsinki Lied -kilpailun alle 25-vuotiaiden sarjassa syksyllä 2015 yhdessä duoparinsa Veikko Vallinojan kanssa sekä Pianoaura-kilpailussa Turussa talvella 2013. Hän toimii säännöllisesti säestäjän ja näyttämöteosten harjoituspianistin tehtävissä, ja on täydentänyt opintojaan mestarikursseilla mm. Tuija Hakkilan, Erik T. Tawaststjernan, Pia Värrin ja Erkki Korhosen opissa.

Share this with your friends!

Print version
Voit ostaa Museokortin tästä museokohteesta tai verkosta