14.9.2019–12.1.2020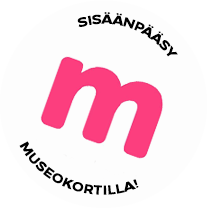 Exhibition
Juhani Harri
The large-scale retrospective exhibition of Finnish artist Juhani Harri (1939–2003) includes over 100 works from 1960 until 2002.
Juhani Harri was a pioneer of assemblage art in Finland. His central aim was to portray time and its evanescent nature. His works share a mysterious and emotionally driven narration.
Juhani Harri started his artistic career with colour and material experiments in the early 1960s. He soon became interested in assemblages. The relief-like works are influenced by Informalism, an art movement that accentuates the material nature of painting. Harri placed his finely assembled compositions in boxes, which he hung on walls. The first of such works was Diary of a Priest from 1963. An emotional affinity can be felt between Harri's works and the American object artist Joseph Cornell as well as the French-born Arman. Harri also found inspiration in the miniature ships in bottles and cases, which are typical of the Ostrobothnia region in Finland. They helped Harri understand that an object can be meaningful in itself, and not only as an image. He found the objects he used for his compositions at random. Juhani Harri did not seek, he found.
The scale of Harri's assemblages grew in the 1970s. His expression found clarity and many works became dominated by a single figure instead of numerous details. The neorealistic spirit of the era was visible in Harri's paintings in a newfound sternness. Harri made friends with the American artist Edward Kienholz, whose opinionated works may have played a role in this shift in Harri's work.
Alongside assemblages, Harri's oeuvre also included installations, two of them in the exhibition: A Dream of a Long Grey Feverish Night (1992) and Motherhood (1996).
Sara Hildén was an important art collector and patron for Harri. Hildén purchased his works How the Birds Die, Along the River Bank and Time of the Butterflies already in 1966. "Sara Hildén was the first and for a long time the only person who understood me. I received plenty of support from her: she bought my works and financed me in other ways, and most importantly, she encouraged me. I am extremely thankful to her." (Juhani Harri, 1991). Juhani Harri's retrospective exhibition is part of the Sara Hildén Art Museum's exhibition series of artists represented in the Sara Hildén Foundation Collection.
The selection includes nearly 100 works by Harri from 1960 until 2002. Thanks to the Lenders: Aboa Vetus & Ars Nova; EMMA – Espoo Museum of Modern Art Collection; Finnish National Gallery, Ateneum Art Museum; HAM Helsinki Art Museum; Hämeenlinna Art Museum; Hämeenlinna Art Museum, Vexi Salmi Collection; Katriina Salmela-Hasan and David Hasan Collection / HAM Helsinki Art Museum; Lahti Art Museum; Lars Göran Johnsson Collection, Turku Art Museum; Niemistö Collection, Hämeenlinna Art Museum; Oulu Museum of Art; Rafaela and Kaj Forsblom Collection; Rafaela and Kaj Forsblom Foundation; Sampo plc; State Art Deposit Collection, Finnish National Gallery; Tampere Art Museum, Tampere Museum of Contemporary Art Collection; The Kuntsi Foundation / Kuntsi Museum of Modern Art; The Saastamoinen Foundation Art Collection / EMMA – Espoo Museum of Modern Art; Turku Art Museum; Vexi Salmi Collection; Wihuri Foundation Collection, Rovaniemi Art Museum and Private Collections.

Share this with your friends!

Print version
Voit ostaa Museokortin tästä museokohteesta tai verkosta
Museum contact details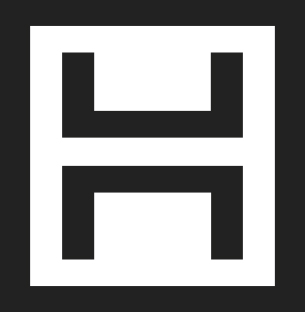 Sara Hildén Art Museum
Laiturikatu 13 (Särkänniemi), 33230 Tampere
(03) 5654 3512
Admission fees
11/5 €
Payment methods
Sara Hildénin taidemuseossa voi maksaa käteisellä ja pankki-/luottokortilla (Visa, Visa Electron, Mastercard, Mastercard Maestro, Diners Club). Lisäksi sisäänpääsylipun tai Museokortin voi maksaa Smartumin kulttuurisetelillä, Luottokunnan Virikesetelillä, Tyky-kuntosetelillä (sirukortti käy), Tyky-Online -arvosetelillä ja Ticket Duo -maksukortilla.

Opening hours
| | |
| --- | --- |
| Mon | Closed |
| Tue | 10:00-18:00 |
| Wed | 10:00-18:00 |
| Thu | 10:00-18:00 |
| Fri | 10:00-18:00 |
| Sat | 10:00-18:00 |
| Sun | 10:00-18:00 |
Open Tues-Sun 10-18, June-August Mon-Sun 11-18
Näyttelyn tekstit kielillä