Finnish Museum of Agriculture Sarka
17.9.2019–8.3.2020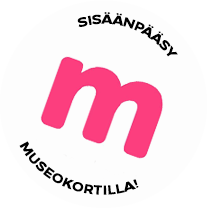 Exhibition
Kotimaista, kotimaasta
Ruokakulman ensimmäisessä näyttelyssä pureudutaan suomalaisten syömän ruoan alkuperään ja kotimaisen ruoan moniin merkityksiin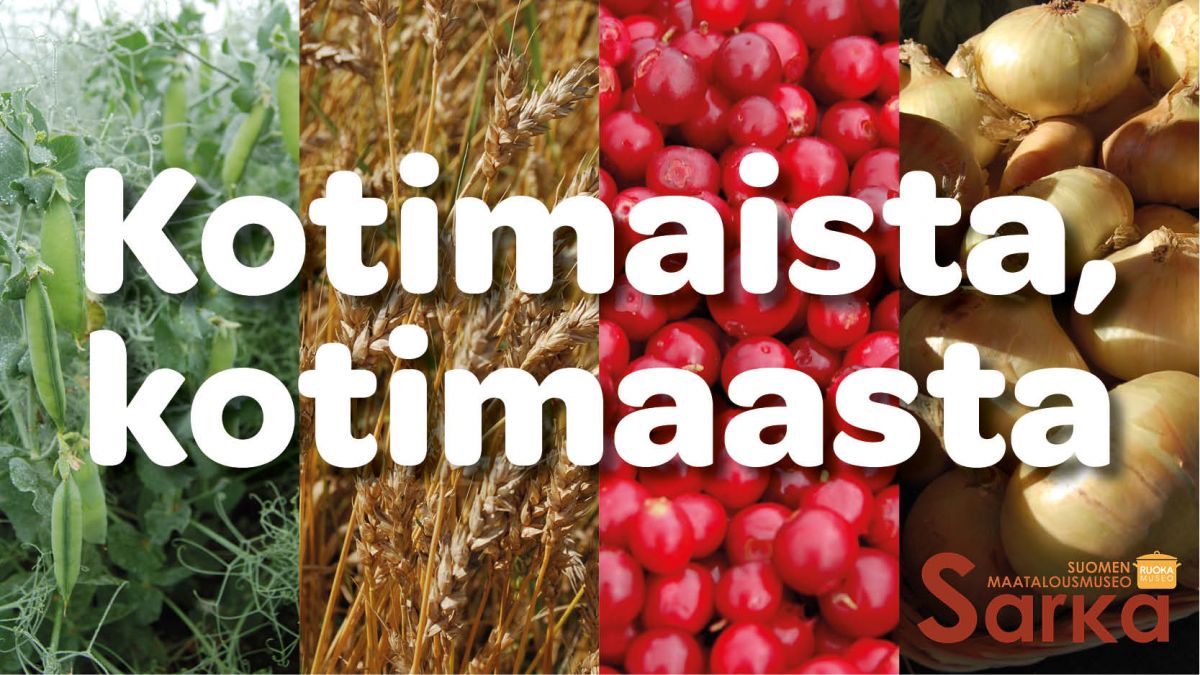 Perusnäyttelyyn avautuu syksyllä 2019 uusi näyttelytila Ruokakulma vaihtuvine ruoka-aiheisine näyttelyineen. Ruokakulman ensimmäisessä näyttelyssä pureudutaan suomalaisten syömän ruoan alkuperään ja kotimaisen ruoan moniin merkityksiin. Mikä tekee elintarvikkeesta kotimaisen? Mitä ominaisuuksia suomalaiseen ruokaan yleensä liitetään?
Omavaraisuus on pitkään ollut keskeinen arvo Suomessa. EU-jäsenyyden myötä tapahtuneen elintarvikemarkkinoiden avautumisen jälkeen kotimaisuudesta on myös tietoisesti rakennettu arvokas brändi. Näyttelyssä pääsee pohtimaan, ovatko jotkin ruuat enemmän kotimaisia kuin toiset ja mitkä ruoka-aineet edes voivat olla Suomessa kotimaisia.
Share this with your friends!

Print version
Voit ostaa Museokortin tästä museokohteesta tai verkosta
Museum contact details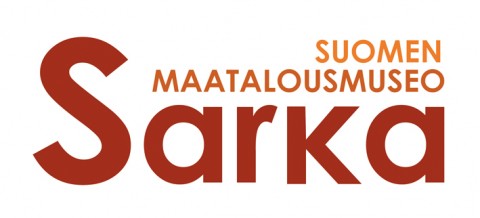 Finnish Museum of Agriculture Sarka
Vanhankirkontie 383, 32200 Loimaa
02 763 7700
Admission fees
8/6/0 €

Payment methods
Maatalousmuseon lipunmyynnissä käy maksuvälineinä käteisen ja pankkikorttien lisäksi luottokorteista Visa, Visa Electron, Mastercard ja Maestro.

Maksuvälineenä toimivat myös Smartumin Kulttuurisetelit, Virikesetelit ja Tyky-Kuntosetelit. Seteleillä voi maksaa museon pääsylippuja ja opastuksia ja ne hyväksytään maksettaessa nimellisarvostaan.
Opening hours
| | |
| --- | --- |
| Mon | Closed |
| Tue | 10:00-17:00 |
| Wed | 10:00-17:00 |
| Thu | 10:00-17:00 |
| Fri | 10:00-17:00 |
| Sat | 10:00-17:00 |
| Sun | 10:00-17:00 |
1.4.-30.9. every day 10 am – 5 pm, 1.10.-31.3. Tuesday – Sunday 10 am – 5 pm