15.3.2019–9.6.2024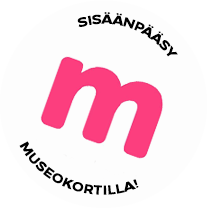 Exhibition
Vincent Moon and Priscilla Telmon: Híbridos
The Híbridos exhibition is an intense journey to the spiritual world of Brazil by French artists Priscilla Telmon and Vincent Moon. The film installation, which can be experienced with every cell of the body, is the audiovisual apex of four years of research. It dives from the jungle to the sea and into the city, guided by the rhythms of the sacred rituals of the shamans, mystics and initiated.

The story of the international film installation Híbridos the Spirits of Brazil (2018) progresses through sound, rhythm and movement, trying to connect with a world invisible to the human eye. The artists blur the boundary between the viewer and the subject. The camera angle is close, it nearly absorbs the viewer into a potent, musical trance.
The current period of transition, climate change and the increasing division based on cultural and social factors have led us to return to fundamental questions concerning the relationship between humans and their environment. People have tried to connect with the invisible through rituals, ceremonies and rites in various ways depending on their culture while trying to define their own position in relation to the universe. Híbridos is a journey towards finding this connection, and also maintaining it. There are many similarities between environmental philosophy, which consider humans one with other species of organism, and the ways of life of indigenous peoples, which focuses on maintaining a relationship with nature and perceiving humankind as an integral part of their cosmology. Understanding the importance of coexistence is a basic prerequisite for sustainable development and equality in society.
In the exhibition, the public may also view the extensive virtual archive material related to the project, which contains interviews, videos and music.
Híbridos is the first exhibition of WAMx, an international exhibition series launched at WAM that will invite an international expert every year to plan the exhibition program together with the museum. The theme of the 2019 WAMx is the symbiotic co-existence and interaction between humans and other life forms. The program is drawn up in collaboration with Gina Buenfeld, curator at Camden Arts Centre, London.
Share this with your friends!

Print version
Voit ostaa Museokortin tästä museokohteesta tai verkosta
Museum contact details
Wäinö Aaltonen Museum of Art
Itäinen Rantakatu 38, Turku
(02) 262 0850
Admission fees
10/5/4 €

Payment methods
Käteinen, yleisimmät pankki- ja luottokortit.Smartum- , TYKY- ja Virike-kulttuurisetelit.
Opening hours
| | |
| --- | --- |
| Mon | Closed |
| Tue | 10:00-18:00 |
| Wed | 10:00-18:00 |
| Thu | 10:00-18:00 |
| Fri | 10:00-18:00 |
| Sat | 10:00-18:00 |
| Sun | 10:00-18:00 |
Closed 19.4., 1.5., 21.–23.6., 6.12., 24.–25.12., 31.12.–1.1. Open 20.6. 10:00–15:00.