Exhibition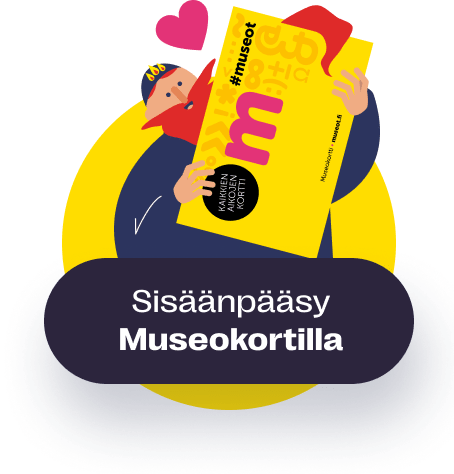 Under the Cherry Blossom — Japanese Woodblock Prints
This exhibition at the Sinebrychoff Art Museum delves into the themes and cultural backgrounds of woodblock prints.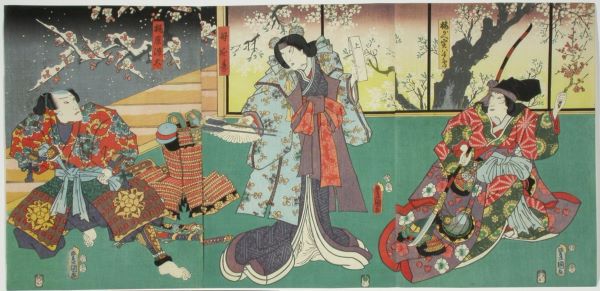 The woodblock prints' world and mood are expanded by the Japanese artefacts on display. The largest share of the exhibition's woodblock prints date to the Edo period (1600–1868). Japan isolated itself from the outside world, and its distinct cultural life had space to develop. During the Edo period, the middle class became wealthier, and ukiyo, the "transient world" and seizing the ephemeral moment and its experiences, became common in the themes and moods of woodblock prints. European artists have drawn on the world of woodblock prints since the end of the 1850s. The prints' aesthetics continue to excite people in the present day. Their rhythmic arrangements, delightful colour surfaces and strong and sensitive lines direct the gaze. The modern visitor perhaps also relates to the idea of the impermanence of the moment and flowing with time — the idea that it is important to stop for the moments life offers.
The sakura or cherry blossom tree has a particular significance in Japanese culture: the circle of life is interwoven with the trees' annual cycle. The most important festival of the year is hanami, flower viewing, which is timed for the start of the flowers' blooming. The sakura trees appear in many visual themes: graceful female figures walk under the trees, and the decorative blossoming trees curl in the background to kabuki theatre players. The world of the woodblock prints takes us to the very sakura trees themselves.

Share this with your friends!
Museum contact details

Sinebrychoff Art Museum
Bulevardi 40, 00120 Helsinki
0294 500 460
Yhteydet julkisilla
Näytä reitti museolle Matkahuollon reittioppaassa
Katso reitti Matkahuollon reittioppaassa
Päämäärä:
Sinebrychoff Art Museum , Bulevardi 40, 00120 Helsinki
Admission fees
Kotimuseo: 0 €
Erikoisnäyttelyt: 16/14/0 €
Payment methods
Kulttuuriseteli, Virikeseteli, Tyky-Kuntoseteli, ePassi, SmartumPay, Eazybreak
Opening hours
| | |
| --- | --- |
| Mon | Closed |
| Tue | 11:00-18:00 |
| Wed | 11:00-20:00 |
| Thu | 11:00-18:00 |
| Fri | 11:00-18:00 |
| Sat | 10:00-17:00 |
| Sun | 10:00-17:00 |