Event
Yleisöopastus Tekniikan museon näyttelyihin
Museum of Technology, Helsinki
1.11.2020 (15.00-16.00)
8.11.2020 (15.00-16.00)
15.11.2020 (15.00-16.00)
Pääsylipun hintaan kuuluvalla yleisöopastuksella tutustutaan Tekniikan maa ja Etäunelmia -näyttelyihin ja tarkastellaan ihmisen ja tekniikan suhdetta, viestintäunelmia ja viestintätekniikan kehittymistä.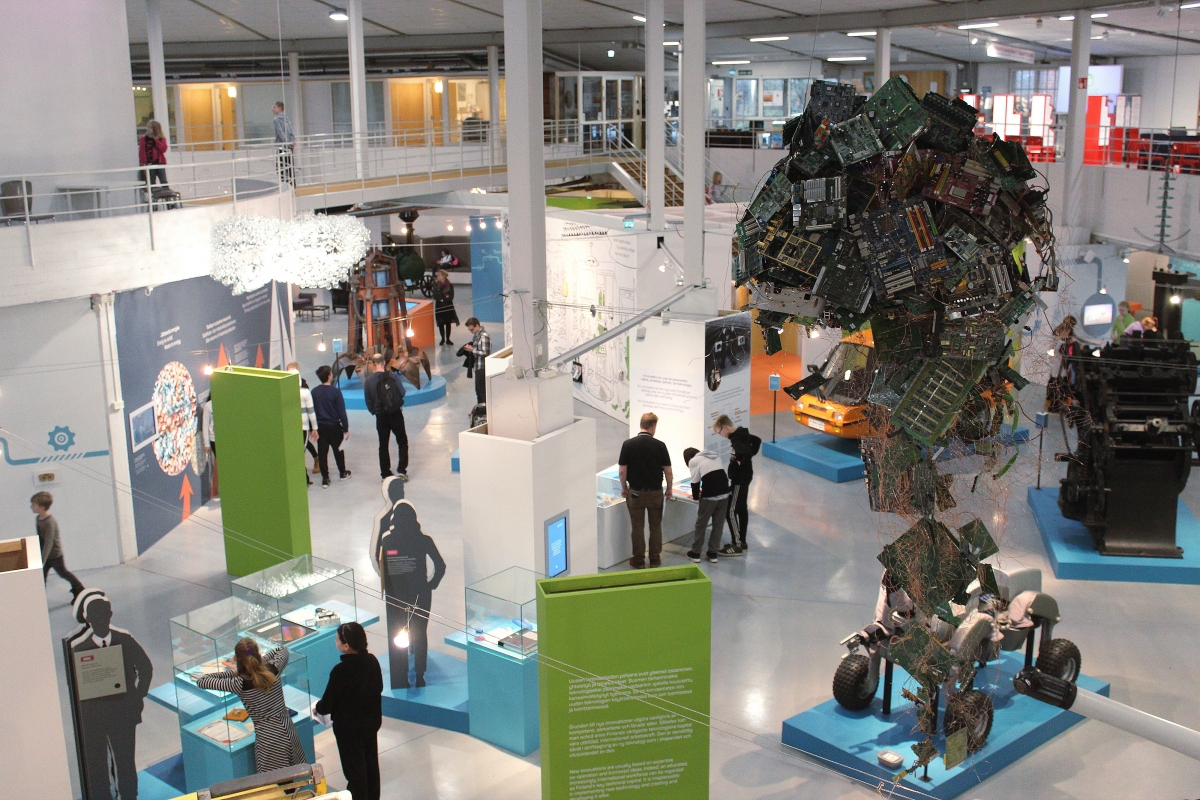 Opastuksella tarkastellaan ihmisen ja tekniikan suhdetta, tekniikkaa ja teknisiä verkostoja osana arkea, sekä teollisen tuotannon vaatimaa osaamista ja ympäristönäkökohtia. Lisäksi pohditaan sähköisen viestinnän kehitystä varhaisista viestintäunelmista viestintätekniikan arkikäyttöön ja mobiilimaailmaan.
Opastus sisältyy museon pääsymaksuun ja mukaan pääsee myös Museokortilla.
Opastukset pidetään 4.10.-20.12.2020 sunnuntaisin klo 15.
Sunnuntaina 6.12. museo on suljettu, eikä opastusta järjestetä.
Kokoontuminen opastukselle museon lipunmyynnissä. Opastukselle mahtuu 15 osallistujaa saapumisjärjestyksessä. Ei ennakkoilmoittautumisia.
Share this with your friends!

Print version
Museum contact details

Museum of Technology
Viikintie 1, 00560 Helsinki
(09) 7288 440
Admission fees
10/7/5/0€

Payment methods
käteinen/pankkikortti
Visa, Visa Electron ja MasterCard.
Edenred-virikeseteli, Edenred-kortti ja MyEdenred-mobiilisovellus.
Museokortti (kortin voi myös uusia tai ostaa museosta).