30.6.2020–23.8.2020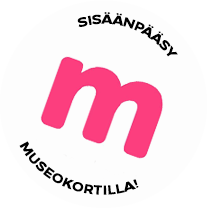 Exhibition
Ida Nisonen: I miss you so
Pop up exhibition "I miss you so" by Ida Nisonen (b. 1981), a photo artist based in Kerava, is a story about isolation, longing and remote meetings during the COVID-19 situation.
The Government-based guidelines for social distancing quickly became a way to live through the pandemic. Adapting to digital communication as part of everyday life was a foregone conclusion if one wanted to communicate with friends and family.
Enforced social isolating showed us how much we depend on each other. We were told that other people, even the nearest and dearest, are the biggest threat to our personal health. Social distancing was meant to keep us safe and alive during the pandemic but, at the same time, it caused tremendous amounts of pain, negative emotions and doubt.
Ida Nisonen graduated as a photographer from the Lahti Institute of Design and Fine Arts in 2010. For her, photography was a way to deal with the overwhelming longing for her dearest ones during the pandemic. She ended up building an altar or sanctum for the video calls that had become her way to cross the barrier of isolation.
Flower arrangements around incoming calls were especially crafted for every person Nisonen had a conversation with. Flowers blooming in different times of spring gave her hope during the undetermined length of time spent waiting. Spring passed and turned to summer. The last picture was taken on Midsummer Day when the Government had already started to cut back on the strictest restrictions.
Share this with your friends!

Print version
Voit ostaa Museokortin tästä museokohteesta tai verkosta
Museum contact details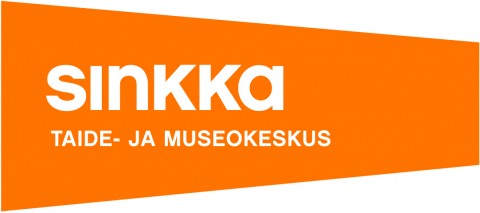 Art and Museum Centre Sinkka
Kultasepänkatu 2, 04250 Kerava (sisäänkäynti Sampolankadun puolella)
040 318 4300
Admission fees
6/4/0€
Payment methods
Käteinen, pankki- ja luottokortit, Museokortti, Smartum-kulttuurisetelit.
Opening hours
| | |
| --- | --- |
| Mon | Closed |
| Tue | 11:00-18:00 |
| Wed | 12:00-19:00 |
| Thu | 11:00-18:00 |
| Fri | 11:00-18:00 |
| Sat | 11:00-17:00 |
| Sun | 11:00-17:00 |
Opening hours during the summer 2.6.–23.8.2020: Tue, Thu, Fri 10am–5pm | Wed 10am–6pm | Sat, Sun 11am–5pm
Poikkeusolosuhteiden vuoksi suosittelemme varmistamaan museon avautumispäivämäärän ja aukioloajat museon omilta kotisivuilta ennen museovierailua.