30.1.2020–30.8.2020

Metso on kiehtonut inarilaista Martti Rikkosta jo vuosikymmeniä. Vuonna 1986 alkanut metsojen kuvaaminen on tuottanut mm. Pohjolan metson hovissa -näyttelyn Suomen Metsästysmuseoon vuonna 2003. Taigametsot on jo kautta aikojen viides Rikkosen näyttely Metsästysmuseossa. Se koostuu kokonaan uusista kuvista, joissa metso näyttäytyy sekä luontokuvauksen kohteena esiintymisalueensa pohjoiskolkassa, Inarin mäntymetsissä, että metsästäjien tavoittelemana saaliskohteena.
Metso nähdään pohjoisen taigan spesialistina, ankariin ja vaihteleviin olosuhteisiin sopeutuvana selviytyjänä. Metso on toisaalta tarvittaessa mestaripiiloutuja, mutta myös luontomme näyttävimmästä soitimesta tunnettu ikiaikainen havumetsän ja perinteisen eränkäynnin näkyvä toteemieläin.
Metsolla ja koppelolla eli naarasmetsolla on kotimaisista linnuistamme suurin sukupuolten välinen kokoero. Eroa korostaa koon ja erillisten nimitysten lisäksi väritys, joka vaikkakin molemmilla kirjava, on metsolla musta- ja koppelolla punaruskeavoittoinen. Lisäksi niillä on soidinaikaa ja poikueiden nuoria yksilöitä lukuun ottamatta hieman toisistaan poikkeavat mieltymykset elinympäristöjen suhteen. Etenkin talvisin ne viihtyvät erillisissä parvissa. Tämän ovat jo ammoisista ajoista metsästäjätkin tienneet ja sitä hyväkseen käyttäneet. Vanhaa perua on myös haukkuvan lintukoiran käyttö metsästyksessä. Metsokukon tavoittaminen sähköistää paitsi metsästäjän, myös riistaverisen pystykorvan erityisellä tavalla, joka kuuluu kiihkeämpänä haukkuna kuin muille metsäkanalinnuille.
Share this with your friends!

Print version
Voit ostaa Museokortin tästä museokohteesta tai verkosta
Museum contact details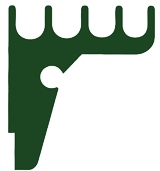 The Hunting Museum of Finland
Tehtaankatu 23 A, 11910 Riihimäki
(019) 722 294
Admission fees
7/4/3/0 €
Payment methods
Käteinen, yleisimmät pankki- ja luottokortit. Smartum-setelit.
Opening hours
| | |
| --- | --- |
| Mon | Closed |
| Tue | 10:00-17:00 |
| Wed | 10:00-17:00 |
| Thu | 10:00-17:00 |
| Fri | 10:00-17:00 |
| Sat | 10:00-17:00 |
| Sun | 10:00-17:00 |
1.9. - 31.12. Tue-Sun 10-16, 16.5. - 31.8. Tue-Sun 10-17, Mondays closed.
Poikkeusolosuhteiden vuoksi suosittelemme varmistamaan museon avautumispäivämäärän ja aukioloajat museon omilta kotisivuilta ennen museovierailua.