Exhibition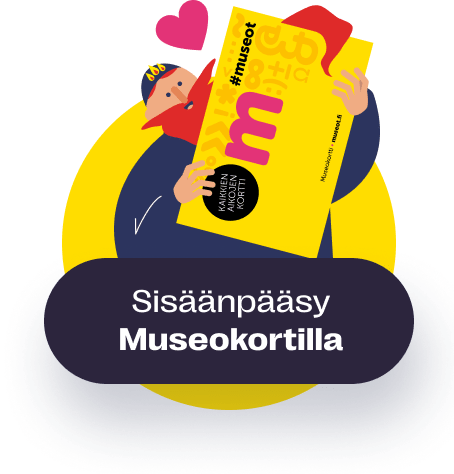 Inspiration – Contemporary Art & Classics
How have international contemporary artists been inspired by the classics of European art? And why is it these works, in particular, that have become known around the world? Inspiration presents art that draws inspiration from iconic masterpieces, created by today's most interesting artists.

Works by Leonardo da Vinci, Raphael, Rembrandt and other masters continue to inspire contemporary artists to this day. The artists featured in the exhibition include Marina Abramović, Jake and Dinos Chapman, Mat Collishaw, Nancy Fouts, Mark Karasick, Jeff Koons, Joseph Kosuth, Wolfe von Lenkiewicz, Heikki Marila, Sara Masüger, Jarmo Mäkilä, Aurora Reinhard, Jenny Saville, Yinka Shonibare CBE, Gavin Turk and Koen Vanmechelen.
The photographic artist Ola Kolehmainen's new series of works, MVSEVM, which he photographed for this exhibition at key museums in Europe, adds the presence of museums to the display. The exhibition also features works from the collection of replicas at the Finnish National Gallery, which includes replicas of works by European masters, created, for example, by Adolf von Becker, Magnus Enckell, Helene Schjerfbeck and Venny Soldan-Brofeldt.
Share this with your friends!

Print version
Museum contact details
Ateneum Art Museum
Kaivokatu 2, Helsinki
0294 500 401
Admission fees
17/15/0 €
Payment methods
Ateneumissa voi maksaa käteisellä ja pankki-/luottokortilla (Visa, Visa Electron, Mastercard, Mastercard Maestro, American Express, Diners Club). Lisäksi sisäänpääsylipun voi maksaa Smartumin, Edenredin, ePassin ja Eazybreakin erilaisilla kulttuurimaksutavoilla.
Opening hours
| | |
| --- | --- |
| Mon | Closed |
| Tue | 10:00-18:00 |
| Wed | 10:00-20:00 |
| Thu | 10:00-20:00 |
| Fri | 10:00-18:00 |
| Sat | 10:00-17:00 |
| Sun | 10:00-17:00 |
Exceptional opening hours: https://ateneum.fi/exceptional-opening-hours/?lang=en