7.4.2020–31.5.2020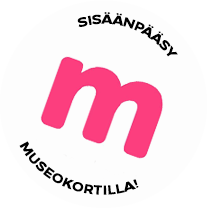 Exhibition
Käsityömuotoilua – Fantasiaa ja värejä 7.4.–31.5.2020
Värikästä ja fantasian kyllästämää käsityötaidetta ympärivuorokautisessa tarkkailussa Suomen käsityön museon Näytönpaikassa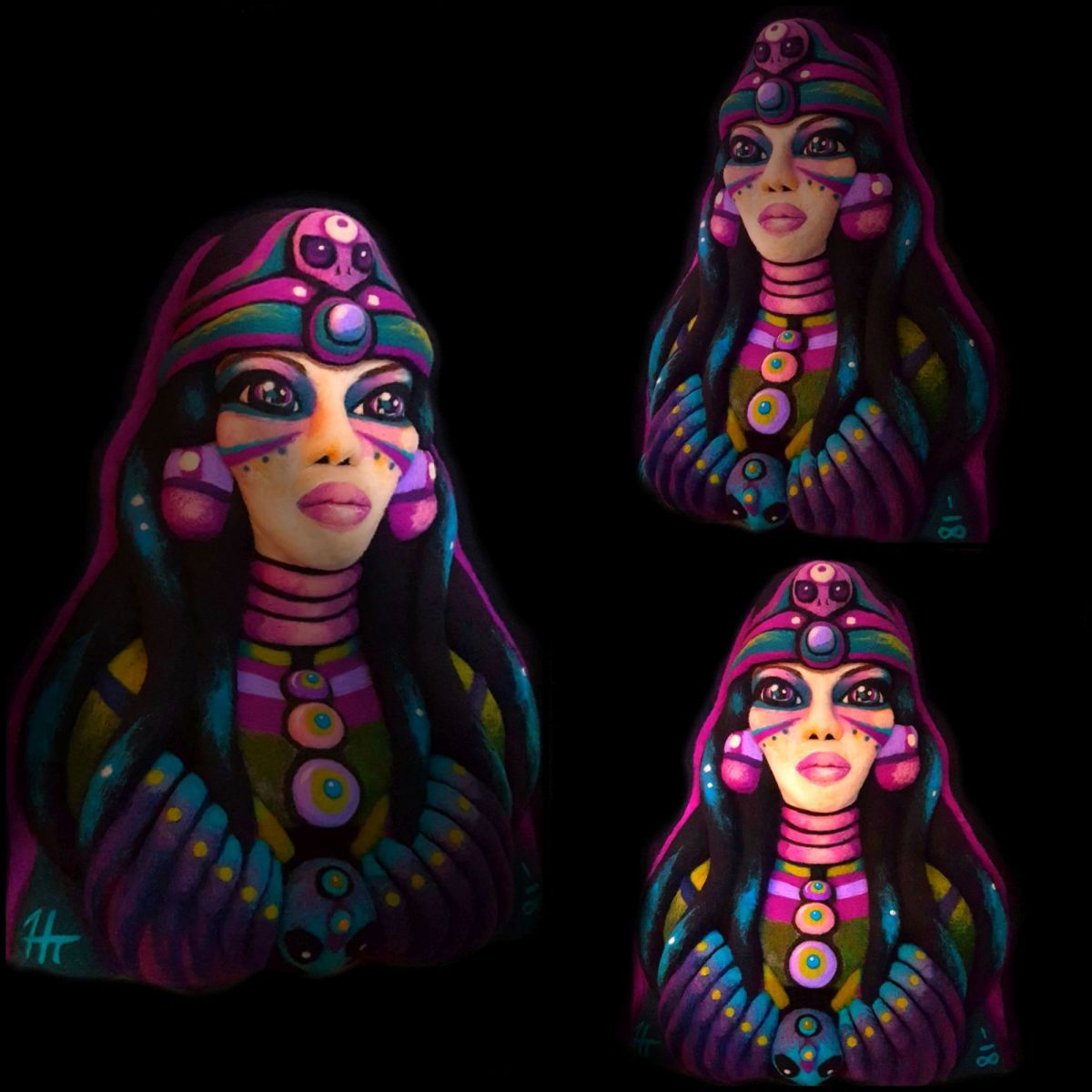 Näytönpaikkaan nousee jyväskyläläisen Henna Toivion ilahduttavan värikäs ja fantasiantäyteinen taidekäsityönäyttely. Näyttely on samalla osa Toivion käsityöntekijän ammattitutkinnon näyttöä. Näyttelyyn voi tutustua kellon ympäri Kilpisenkatu 12 näyteikkunoissa.
Henna Toivio on piirtänyt lapsesta saakka mielikuvituksestani kumpuavia juttuja. Hän keräili innoissani Disneyn kokoillanpiirrettyjä VHS-kasetteina ja katsoi niitä aina uudelleen ja uudelleen. Hän haaveili tulevansa joskus animaatiopiirtäjäksi. Käsityömuotoilua – Fantasiaa ja värejä -näyttelyssä on esillä pääosin neulahuovutustekniikalla tehtyjä ripustusvalmiita sisustustauluja. Taulut ovat syntyneet halusta tehdä omaa silmää miellyttävää ja omaa sydäntä sykähdyttävää käsityötaidetta. Näyttelyssä olevat työt ovat valmistuneet vuosien 2016–2020 välillä.
Toivion kiinnostus muotoiluun kasvoi, kun hän aloitti opinnot Jyväskylän Taitokeskuksessa 2016. Neulahuovutus on yksi koulutuksessa opituista tekniikoista ja se nousi Toivion suosiossa yli muiden. Tekniikka mahdollisti Toivion haaveen luoda fantasia-aiheisia töitä kolmiulotteisina – siinä muodossa, mihin hän pyrki jo lapsena piirtäessään satuhahmoille varjostuksia.
Share this with your friends!

Print version
Voit ostaa Museokortin tästä museokohteesta tai verkosta
Museum contact details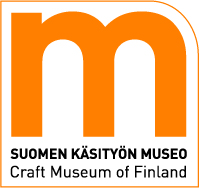 The Craft Museum of Finland
Kauppakatu 25, 40100 Jyväskylä
(014) 266 4370
Admission fees
8/6/4/0 €
Payment methods
visa, mastercard, museokortti, Smartum liikunta- ja kulttuuriseteli ja -saldokortti, Sportti&KulttuuriPassi, Tyky-kuntoseteli sekä Ticket Mind&Body ja Ticket Duo -kortti.
Opening hours
Valtioneuvoston päätöksen mukaisesti valtion ja kuntien museot ovat suljettuina 13. huhtikuuta saakka. Yksityisen ja kolmannen sektorin toimijoiden suositellaan toimivan samoin.