Haltia The Finnish Nature centre
13.3.2020–26.4.2020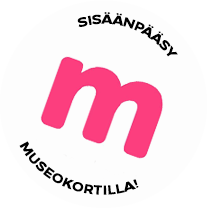 Exhibition
Lintunaapurini - Villasiipiä ja lintukuvia
Haltian Galleriassa pääset tänä keväänä tutustumaan lintunaapureihimme. Esillä ovat Filippa Loikkasen huovutetut linnut, Villasiivet, sekä Karoliina Pertamon Lintunaapurini-kirjan värikkäät lintukuvat.
Näyttelyssä voit tutustua moniin Suomen lintulajeihin ja tarkkailla niitä rauhassa, ilman että ne lentävät pois. Voit tutustua lintujen tunnusmerkkeihin piirtämällä niitä mallista, värittämällä värityskuvia, tai voit testata taitojasi – kuinka monta lintua tunnistat näyttelyssä?
Haltiasta ulos lähdettyäsi voit aloittaa lintujen tarkkailun. Tarvitset vain kynän ja havaintovihon, johon voit kirjata havaintosi. Kirjoita siihen ainakin päivämäärä, lintulaji ja paikka, jossa sen näit, ja kanna vihkoa mukanasi. Birdlife Suomen sivuilta löytyy paljon tietoa ja vinkkejä lintuharrastukseen.
Tervetuloa - tämä on kaikenikäisten lintujen ystävien toivenäyttely!
Share this with your friends!

Print version
Voit ostaa Museokortin tästä museokohteesta tai verkosta
Museum contact details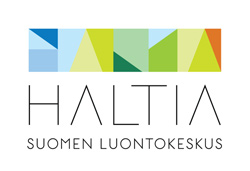 Haltia The Finnish Nature centre
Nuuksiontie 84, 02820 Espoo
040 163 6200
Admission fees
13/8/0 €
Payment methods
Käteinen, pankki- ja luottokortit, Smartum, Tyky-kuntoseteli, Ticket Mind & Body, Virike-setelit, E-passi, Alipay
Opening hours
Valtioneuvoston päätöksen mukaisesti valtion ja kuntien museot ovat suljettuina 13. huhtikuuta saakka. Yksityisen ja kolmannen sektorin toimijoiden suositellaan toimivan samoin.