13.3.2020–17.5.2020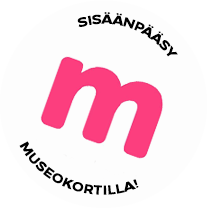 Exhibition
Minimitassa 13.3.-17.5.2020
Minimitassa -myyntinäyttely jatkaa Suomen käsityön museon kevään teemaa Ikkunagallerian puolelle.
Miniatyyrituotteiden värittämällä näyttelyllä tuodaan nukkekotimaailmaa esille myös kävelykadulla liikkujia ilahduttamaan kahden suomalaisen tuottajan, Gepeton ja Riina Tuulian Miniatyyrimaailman, kautta. Ikkunagallerian näyttelyyn on vapaa pääsy.
Minimitassa -näyttelyyn etsittiin miniatyyrimaailmasta suomalaisia, keskenään erityylisiä tekijöitä, joilla on täysin omanlaisensa kädenjälki. Näyttelyyn valittiin kaksi nukkekotimaailman ammattikäsityöläistä, Gepeton tuotteet kasataan ja viimeistellään itse, kun Riina Tuulialta on saatavilla täysin valmiita tuotepaketteja nukkekotiharrastajan käsiin.
Share this with your friends!

Print version
Voit ostaa Museokortin tästä museokohteesta tai verkosta
Museum contact details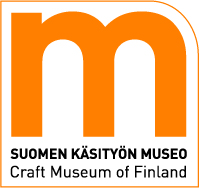 The Craft Museum of Finland
Kauppakatu 25, 40100 Jyväskylä
(014) 266 4370
Admission fees
8/6/4/0 €
Payment methods
visa, mastercard, museokortti, Smartum liikunta- ja kulttuuriseteli ja -saldokortti, Sportti&KulttuuriPassi, Tyky-kuntoseteli sekä Ticket Mind&Body ja Ticket Duo -kortti.
Opening hours
Valtioneuvoston päätöksen mukaisesti valtion ja kuntien museot ovat suljettuina 13. huhtikuuta saakka. Yksityisen ja kolmannen sektorin toimijoiden suositellaan toimivan samoin.