7.3.2020–30.8.2020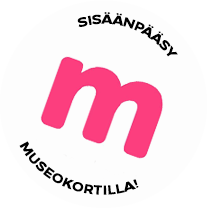 Exhibition
Omenapuun alla 7.3.–30.8.2020
Jyväskyläläinen nukkekotikerho Nukkis-Ystävät juhlistaa kymmenvuotista taivaltaan miniatyyrien maailmassa upottamalla kätensä multaan – pienessä mittakaavassa.
Omenapuun alla -juhlanäyttelyyn rakentuu lumoava minimittainen siirtolapuutarha, jonka palstoilla näkyy niin nukkekotiharrastuksen kuin elämänkin moniulotteisuus.
Vieraile Omenapuun alla -verkkonäyttelyssä: https://tarinasoitin.fi/omenapuunalla
Kun noin viidentoista nukkekodeista innostuneen harrastajaryhmä Nukkis-Ystävät kokoontui ensi kertaa vuonna 2010, tehtiin ensitapaamisessa kukkia nukkekotiin. Sen jälkeen uusi kerhovuosi on ollut aina tapana aloittaa kukkasin. Nyt kun ryhmä viettää kymmenettä toimintavuottaan, oli puutarha luonteva aihe yhteiselle tekemiselle – olihan niitä kukkia jo syntynyt siinä määrin. Siirtolapuutarhamökkien lisäksi esillä on myös kerhossa syntyneitä nukkekodin esineitä menneiden kymmenen vuoden ajalta.
1:12 koossa rakennetut siirtolapuutarhat taustatarinoineen herättävät ihastusta ja ruokkivat mielikuvitusta. Kuten esikuvansa, täysikokoiset siirtolapuutarhat, nukkekotikokoiset siirtolapuutarhat virkistävät ja ovat jokainen omistajansa näköisiä. Käsillä tekemisessä ja puutarhan hoidossa yhteistä on myös se, että nykyään kyse on enemmän harrastuksesta kuin välttämättömyydestä. Miniatyyrit mahdollistavat hyvin monenlaisten käsityötekniikoiden hyödyntämisen, aina puutöistä neulomiseen. Monet tekniikat kutistuvat suoraan minikokoon, mutta yhtä moni nukkekodin esine vaatii syntyäkseen kekseliäisyyttä ja maailman katsomista miniatyyrilasien läpi. Materiaali-ideoita ja vinkkejä jaetaankin harrastajien kesken avokätisesti. Osalle nukkekotiharrastus taas on ennen kaikkea keräilyä, eikä käsillä tekeminen ole yhtä suuressa roolissa.
Klikkaa itsesi siirtolapuutarhamaailmaan: https://tarinasoitin.fi/omenapuunalla
Share this with your friends!

Print version
Voit ostaa Museokortin tästä museokohteesta tai verkosta
Museum contact details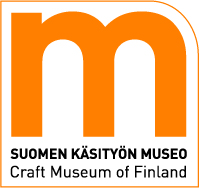 The Craft Museum of Finland
Kauppakatu 25, 40100 Jyväskylä
(014) 266 4370
Admission fees
8/6/4/0 €
Payment methods
visa, mastercard, museokortti, Smartum liikunta- ja kulttuuriseteli ja -saldokortti, Sportti&KulttuuriPassi, Tyky-kuntoseteli sekä Ticket Mind&Body ja Ticket Duo -kortti.
Opening hours
| | |
| --- | --- |
| Mon | Closed |
| Tue | 11:00-18:00 |
| Wed | 11:00-18:00 |
| Thu | 11:00-18:00 |
| Fri | 11:00-18:00 |
| Sat | 11:00-18:00 |
| Sun | 11:00-18:00 |
Free entry on Fridays. Further information about opening hours is available at: https://www.craftmuseum.fi/tule-museoon/aukioloajat-ja-paasymaksut
Poikkeusolosuhteiden vuoksi suosittelemme varmistamaan museon avautumispäivämäärän ja aukioloajat museon omilta kotisivuilta ennen museovierailua.
Näyttelyn tekstit kielillä