24.1.2020–31.5.2020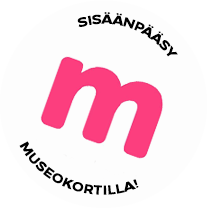 Exhibition
Jaana Erkkilä: Weird and Wonderful Life
In Jaana Erkkilä's color as well as black and white woodcuts, life seems strange and wonderful. Erkkilä's works often originate from everyday observations and events, landscapes, read literature and discussions.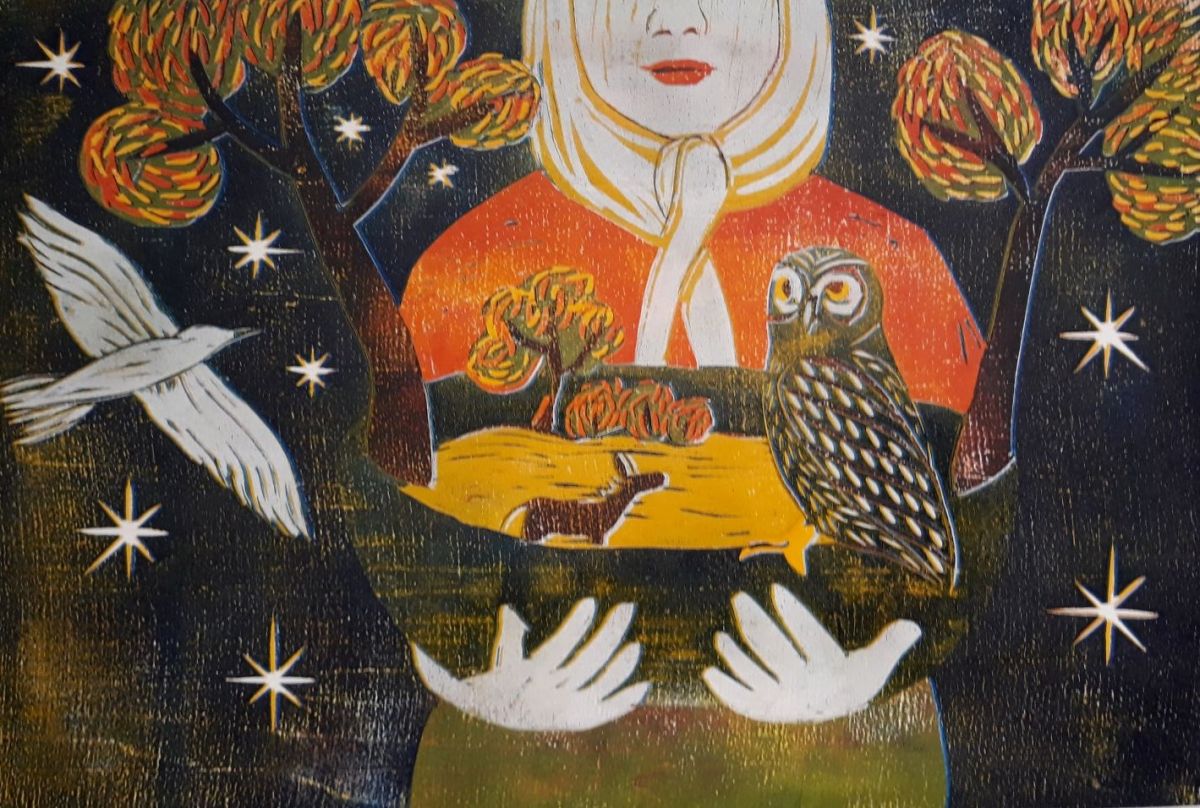 Visual Artist, Doctor of Arts, Jaana Erkkilä (b. 1960, Kokkola), the everyday and the sacred, visible and invisible world comes together. Weird and Wonderful Life is the artist's 60th anniversary exhibition where people, animals, heavenly and earthly creatures roam the surface of paper and cloth. One of the central characters in the works is Saint Xsenia of Saint Petersburg, originally named Ksenia Grigorievna Petrova, a canonized saint of the Orthodox Church. Ksenia was God's fool by giving away her possessions and living homeless in the streets of St. Petersburg.
Although the subjects of the works move around the boundaries of spiritual and natural mystics, color is also a central theme. The layered nature of the graphics is emphasized by the opaque and revealing nature of the printed colors and shapes. The images are created from several layers of color that glow through each other, and the atmosphere is created alongside the acting theme by the interaction of colors.
While working on colored woodcuts is slow and requires patience, small engraving works relaxes the artist and keeps the mind light. The exhibition also features the graphic artist's living room, a prints-walled space where the viewer is inside the work, being observed by the pictures on the walls.
Jaana Erkkilä works as Vice Rector of the University of the Arts Helsinki. She graduated with a Master of Fine Arts from the Academy of Fine Arts in 2000 and a Doctor of Arts from Aalto University in 2012. In addition to her academic career, she is active as an artist and her works are known for example in the Jenny and Antti Wihuri Foundation Collection.
Photo: Jaana Erkkilä: Carrying the World, 2019, woodcut, 30 x 50 cm
Share this with your friends!

Print version
Voit ostaa Museokortin tästä museokohteesta tai verkosta
Museum contact details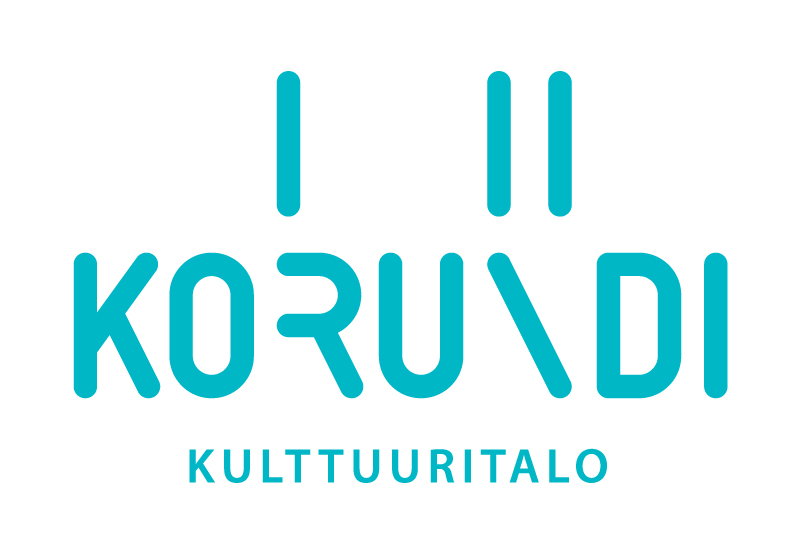 Rovaniemi Art Museum Korundi
Korundi, Lapinkävijäntie 4, 96100 Rovaniemi
(016) 322 2822
Admission fees
Pääsymaksut 2019: 9/7/5€, kausikortti 30€
Pääsymaksut 2020: 10/8/6€, kausikortti 35€
Payment methods
Korundissa maksuvälineinä käyvät Smartum-kulttuurisetelit, Tyky+kulttuurisetelit, Luottokunnan Virikesetelit, Ticket Mind&Body-kortti sekä E-passi.
Opening hours
| | |
| --- | --- |
| Mon | Closed |
| Tue | 11:00-18:00 |
| Wed | 11:00-18:00 |
| Thu | 11:00-20:00 |
| Fri | 11:00-18:00 |
| Sat | 11:00-18:00 |
| Sun | 11:00-18:00 |
closed on Christmas Eve
Näyttelyn tekstit kielillä