18.1.2020–1.3.2020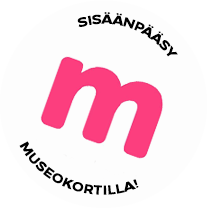 Exhibition
Anu Tuominen
One of the big names of conceptual art in Finland, Anu Tuominen (b. 1961, Lemi) is known for bringing to life used objects, often found in flea markets. Produced by the Finnish Art Society, the retrospective exhibition portrays popular classic works aside new works.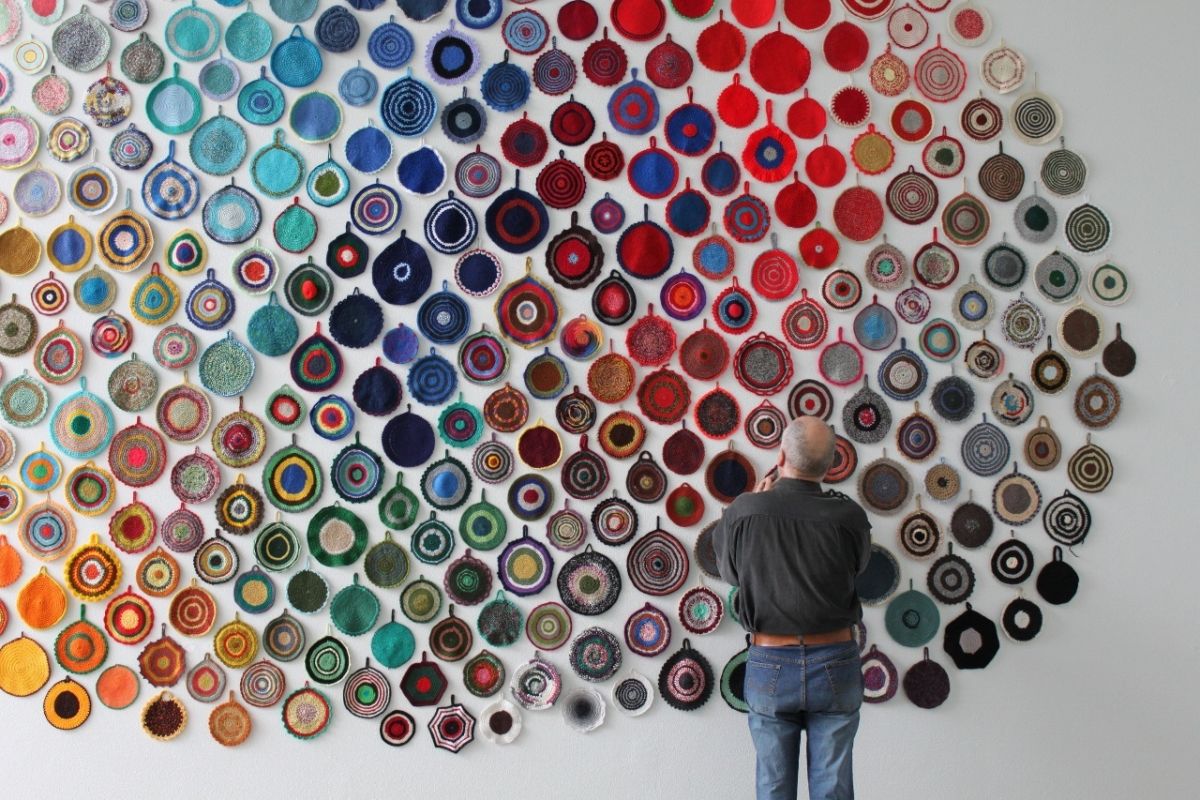 In the exhibition Tomorrow today will be yesterday, Tuominen combines different works from different eras as new art works in the spaces of Kunsthalle Helsinki. The works are arranged through the museum according to topic. The sculpture hall is filled with nature-themed works featuring elements such as rocks, water sleds and berry-pickers. The central hall is marked with black and white themes, and the back hall features colour studies, such as Real Colour Circles (1997–) and Colour Combinations by Mrs. Albers (1994). The rich and flowing exhibition offers an expedition to Tuominen's art by leading the viewer to new realisations.
Anu Tuominen's works follow the tradition of readymades and are composed of common everyday items such as pan holders, buttons and colour crayons. Since the start of her career, central principles in Tuominen's art have been cataloging and organisation, although her style of cataloging is uncommon and is based on the artist's own association of topics and ideas.
The combination of words and concepts also plays a notable role in Tuominen's art. She often plays with language and renames her works in different contexts. The artworks make use of language and logic which produce surprising associations in the viewer. Tuominen's works form an all-encompassing site-specific installation.
Tuominen's art speaks on many levels. Her style of work follows the ideals of recycling and is therefore contemporary by nature, although this was not her starting point. She presents used objects and materials as a reminder of their existence, in the shape of new associations. Tuominen included artisanal techniques in her work at a time when their use was not a conventional part of contemporary art.
Anu Tuominen graduated from Helsinki's Academy of Fine Arts in 1995 as well as from the University of Art and Design (now: Aalto University) in 1992 from the Department of Interior Architecture and Furniture Design. She was awarded the prestigious Ars Fennica prize in 2003. Tuominen's work has been widely exhibited in both Finland and abroad, and her work is found in notable public art collections in both Finland and Sweden.
The Finnish Art Society was founded in 1846 and supports Finnish visual art by, e.g. organising a large-scale exhibition of a Finnish artist every year at Kunsthalle Helsinki. The Finnish Art Society will publish a book coinciding with the exhibition. The publication is an extensive portrayal of Anu Tuominen's work and features writing by Professor of Contemporary Art Research Hanna Johansson and Anu Tuominen. The book can be purchased at Kunsthalle Helsinki's Kiosk gift shop.
Share this with your friends!

Print version
Voit ostaa Museokortin tästä museokohteesta tai verkosta
Museum contact details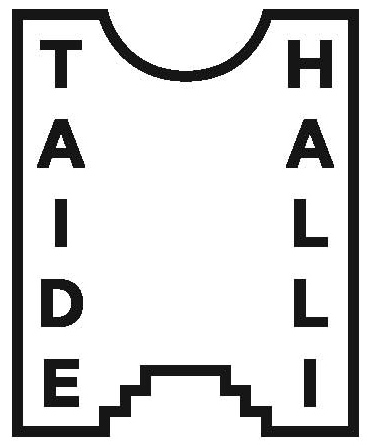 Kunsthalle Helsinki
Nervanderinkatu 3, 00100 Helsinki
040 450 7211 (lippukassa)
Admission fees
14/8 EUR
Payment methods
Yleisimmät pankki- ja luottokortit
Museokortti
Smartum: Liikunta- ja kulttuuriseteli, Maksukortti, Mobiilimaksu
Tyky: Tyky-online, Tyky-kuntoseteli
Ticket-kortit: Ticket Mind & Body -kortti, Ticket Duo -kortti, Ticket Virike -kortti
Opening hours
| | |
| --- | --- |
| Mon | Closed |
| Tue | 11:00-18:00 |
| Wed | 11:00-20:00 |
| Thu | 11:00-18:00 |
| Fri | 11:00-18:00 |
| Sat | 11:00-17:00 |
| Sun | 11:00-17:00 |
Museum exhibitions
Museum events