Museum of Northern Ostrobothnia
19.11.2019–5.1.2020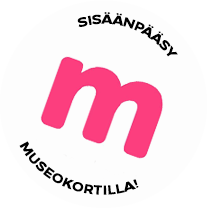 Exhibition
Valoa oululaisille – Hammarin Sähkö Oy 110 vuotta
Suomen vanhin yhtäjaksoisesti ja saman suvun omistuksessa oleva sähköliike Hammarin Sähkö Oy on ilahduttanut vuosikymmeniä tuotevalikoimillaan, palveluillaan ja näyteikkunoillaan.
Hammarin Sähkö Oy sai alkunsa, kun 29-vuotias insinööri Gunnar Hammar perusti joulukuun alussa vuonna 1909 Oulun Uuden Sähköliikkeen Kansallis-Osake-Pankin taloon. Etelästä Ouluun aluksi AEG:n sivuliikkeen palvelukseen tullut Gunnar näki erinomaista potentiaalia sähköalan markkinoilla, sillä kaupungit, kylät ja maaseudut odottivat sähköistämistään. Gunnarin perustama yritys kasvoikin ja laajensi toimintaansa edelläkävijänä monille sähköalan palveluille. Tuotevalikoimiin kuuluivat laadukkaimmat sähkötarvikkeet sekä uusimmat kulutustavarat valaisimista radioihin.
Yrityksellä oli myös muun muassa Pohjois-Suomen ensimmäinen auto- ja venemoottoreiden sähkölaitteiden korjaus- ja tarkistusasema, Bosch-huolto. Lisäksi yritys tarjosi auto- ja radiopattereidenhuoltoa. Sähköurakointia ja asennustöitä tehtiin niin oululaisilla rakennuksilla kuin myös Lapin kirkoilla. Yrityksen nimikin vaihtui pariin otteeseen vuosien saatossa.
Yrityksen pitkän historian varrelle mahtuu myös sivumyymälöitä Oulussa ja lähikuntien myymälöitä. Yritys on järjestänyt vuosien varrella radio- ja joulunäyttelyitä liikkeissään ja myymälöissään unohtamatta messuja ja tapahtumia. Nykyisin täyden palvelun Sähkötalo palvelee vahvalla asiantuntemuksella Oulun Limingantullissa neljännessä sukupolvessa – ja tietenkin sähköisesti verkkokaupan kautta.
Valoa oululaisille – Hammarin Sähkö Oy 110 vuotta -pienoisnäyttely tuo valoa pimenevään alkutalveen. Hammarin Sähkö Oy:n ja Pohjois-Pohjanmaan museon kokoelmista on koottu kurkistus yrityksen toimintaan yli sadan vuoden aikana. Näyttelyssä voi tutustua muun muassa eri vuosikymmenten kattovalaisimiin ja 1950-luvun Hammarin Sähkön liiketilan joulunäyttelyyn. Tietenkin mukana on yrityksestä ostettuja tuotteita sekä kuuluisa Hammarin joulupukki, joka on jo lähes 80 vuoden ajan somistanut Hammareiden näyteikkunaa tai liikettä. Esillä myös on radioita Hammarin Sähkö Oy:n kattavasta radiokokoelmasta ja valikoima valokuvia yrityksen historiasta heidän itsensä tallentamana.
Pienoisnäyttely on tehty yhteistyössä Hammarin Sähkö Oy:n kanssa.
Share this with your friends!

Print version
Voit ostaa Museokortin tästä museokohteesta tai verkosta
Museum contact details
Museum of Northern Ostrobothnia
Ainolan puisto, 90100 Oulu
044 703 7161
Admission fees
6/4/0 €, alle 18-vuotiailla vapaa pääsy
Payment methods
käteinen, yleisimmät pankki- ja luottokortit.
Opening hours
| | |
| --- | --- |
| Mon | Closed |
| Tue | 09:00-17:00 |
| Wed | 09:00-17:00 |
| Thu | 09:00-17:00 |
| Fri | 09:00-17:00 |
| Sat | 10:00-17:00 |
| Sun | 10:00-17:00 |