Finnish Museum of Agriculture Sarka
16.11.2019–1.3.2020

Museon Riihi-tilassa 16.11. alkaen esillä olevassa Päivi Latvalan taidenäyttelyssä Poiki meillä eilen lehmä pääosassa ovat maaseudun persoonalliset ja ilmeikkäät asukit, lehmät. Realistisromanttisissa ja moderneissa maalauksissa katsoja pääsee tutustumaan sympaattisiin märehtijöihin lähietäisyydeltä.
Latvala haluaa eläinmaalaustensa kautta tuoda nykyaikaisen maaseudun taiteen ystävien lähelle. Latvala on kiinnostunut suomalaisen maaseudun tulevaisuudesta, ja taiteellaan hän pyrkii kasvattamaan tietoisuutta sekä herättämään positiivisia tunteita maaseutua kohtaan. Ilmeikkäissä maalauksissa lehmät pääsevät esille omina persoonallisina yksilöinään. "Aivan kuten ihmiset, myös jokainen lehmä näyttää erilaiselta", Latvala selittää. Märehtijöiden kauneuden kuvaaminen realistisesti vaatii tarkkaa silmää ja sivellintä. Taitavasti maalatut ilmeet miettiväisistä märehtijöistä tai niiden ilkikurisista virnistyksistä ovatkin Latvalan taiteen tunnistettavimpia piirteitä.
Latvalan töitä on hankittu useisiin suomalaisiin ja kansainvälisiin maatalousalan yrityksiin sekä kotimaisiin ja ulkomaalaisiin taidekokoelmiin.
Taiteilija on tavattavissa museolla perjantaina 15.11 klo 11.00-14.00. Näyttely on esillä museon Riihi-tilassa.

Share this with your friends!

Print version
Voit ostaa Museokortin tästä museokohteesta tai verkosta
Museum contact details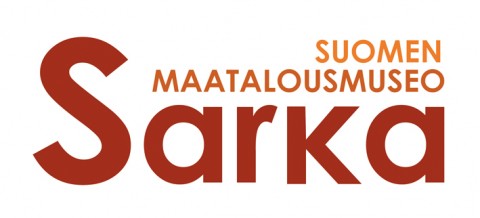 Finnish Museum of Agriculture Sarka
Vanhankirkontie 383, 32200 Loimaa
02 763 7700
Admission fees
8/6/0 €

Payment methods
Maatalousmuseon lipunmyynnissä käy maksuvälineinä käteisen ja pankkikorttien lisäksi luottokorteista Visa, Visa Electron, Mastercard ja Maestro.

Maksuvälineenä toimivat myös Smartumin Kulttuurisetelit, Virikesetelit ja Tyky-Kuntosetelit. Seteleillä voi maksaa museon pääsylippuja ja opastuksia ja ne hyväksytään maksettaessa nimellisarvostaan.
Opening hours
| | |
| --- | --- |
| Mon | Closed |
| Tue | 10:00-17:00 |
| Wed | 10:00-17:00 |
| Thu | 10:00-17:00 |
| Fri | 10:00-17:00 |
| Sat | 10:00-17:00 |
| Sun | 10:00-17:00 |
1.4.-30.9. every day 10 am – 5 pm, 1.10.-31.3. Tuesday – Sunday 10 am – 5 pm