Museum of Northern Ostrobothnia
10.9.2019–10.11.2019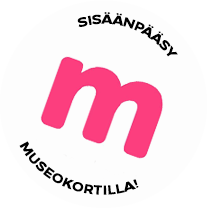 Exhibition
Gorby is coming – Are you ready?
October 2019 marks the 30th anniversary of general secretary Mikhail Gorbachev's visit to Oulu.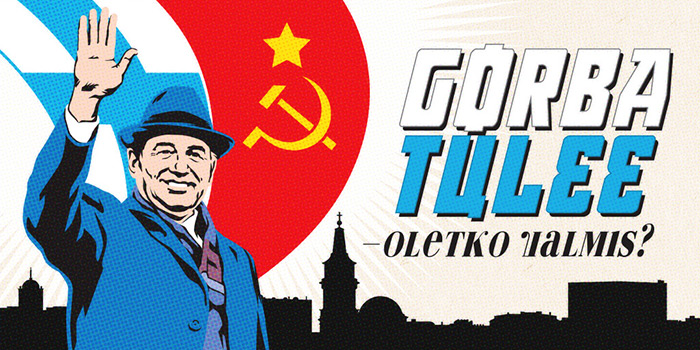 The last leader of the Soviet Union made his first state visit to Finland in October 1989. It was the time of perestroika and glasnost – restructuring and openness.
Gorbachev's official visit to Finland had been anticipated for a long time. President Mauno Koivisto later recalled he had tried to invite Gorbachev to Finland three times before a suitable time was found in the calendar of the busy leader of the superpower. Mikhail Gorbachev finally arrived in Helsinki with his wife for state visit of a few days on 25 October 1989.
The pinnacle of the meeting was the declaration of Finland's neutrality that was signed by the heads of both states. Many also remember the telephone call Gorbachev made to Moscow using a Nokia Mobira Cityman 900 mobile telephone. After the official state visit, Gorbachev was adamant on visiting Oulu and especially the new combination of technology and entrepreneurship there, Oulun Teknologiakylä Ltd. – the Technology Park Oulu.
The visit came at a relatively short notice for the city and its inhabitants, but it was a historic moment that many would never forget – whether they managed to catch a glimpse of the leader of the Eastern neighbour or not. Thousands flocked to say hello to "Gorby" and Raisa at the Oulu town hall.
The dynamic leader of the Soviet Union was famous for also having time for the common people on his visits, and he did not let them down in Oulu either. The Nordic technology city became world-famous as international media followed Gorbachev. However, the visit was no piece of cake for the hosts. Arrangements made at short notice required great effort on many fronts.
The Gorby is coming – Are you ready? mini-exhibition takes you back to memories of that important day and behind the scenes to see the preparations. The exhibition features news, documentary material, newspaper articles and photographs as well as unique items and memorabilia related to the visit. Most importantly, it provides access to several interviews and written accounts of Gorbachev's visit collected by Ph. D. Pia Koivunen, a lecturer of history at the University of Turku. You can even add your own story to the wall of memories.
The mini-exhibition is free of charge and has been created in collaboration with Pia Koivunen (University of Turku) and the department of history at the University of Oulu.
Share this with your friends!

Print version
Voit ostaa Museokortin tästä museokohteesta tai verkosta
Museum contact details
Museum of Northern Ostrobothnia
Ainolan puisto, 90100 Oulu
044 703 7161
Admission fees
6/4/0 €, alle 18-vuotiailla vapaa pääsy
Payment methods
käteinen, yleisimmät pankki- ja luottokortit.
Opening hours
| | |
| --- | --- |
| Mon | Closed |
| Tue | 09:00-17:00 |
| Wed | 09:00-17:00 |
| Thu | 09:00-17:00 |
| Fri | 09:00-17:00 |
| Sat | 10:00-17:00 |
| Sun | 10:00-17:00 |