10.10.2019–7.11.2019

Erityisetu Helene Schjerfbeck -luentosarjasta
Heleneä odotellessa -luentosarjan kaikki kolme luentoa yhteishintaan 15€!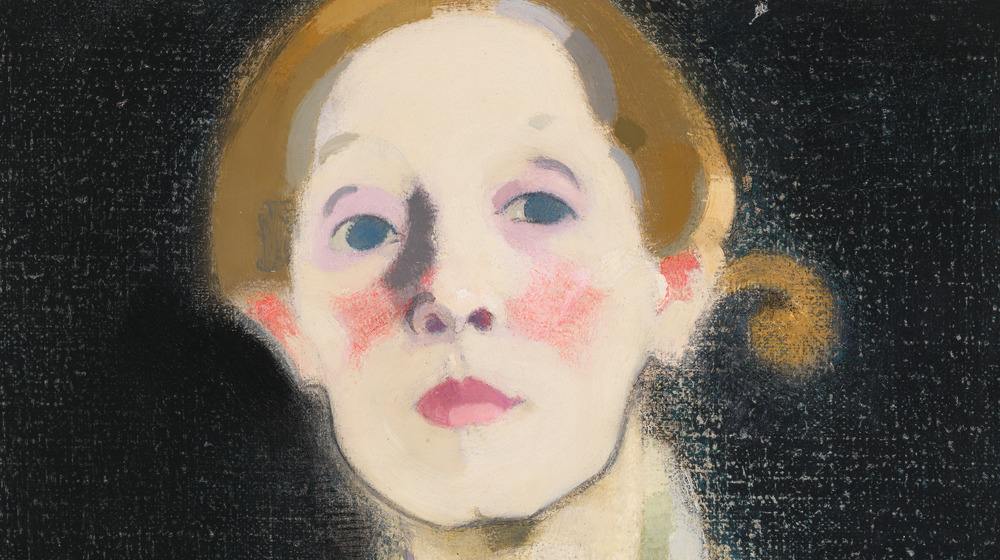 Kolmen luennon sarja Ateneum-salissa nyt Museokortilla erikoisetuna ainoastaan 15€ (norm. 25 €)! Syvenny Helene Schjerfbeckiin Ateneumin asiantuntijoiden kanssa jo ennen taiteilijan näyttelyn avautumista! Näyttely Maailmalta löysin itseni – Helene Schjerfbeck nähdään Ateneumissa 15.11.2019–26.1.2020. Näyttely kertoo, kuinka lahjakkaasta oppilaasta kasvoi yksi historiamme vaikuttavimmista taiteilijoista. Se keskittyy erityisesti Schjerfbeckin matkavuosiin Pariisissa, Pohjois-Ranskan Pont-Avenissa, Italian Fiesolessa sekä Iso-Britannian St Ivesissa 1800-luvun lopussa.

LUNASTA LIPPUSI:
https://holvi.com/shop/kansallisgalleria/product/69079db82fc695c82cfd001ea1d456f0/
Luennot Ateneum-salissa. Lämpiössä kahvitarjoilu alkaen klo 16.30. Luentojen kieli on suomi.

To 10.10. klo 17
LONTOOSTA ATENEUMIIN
Luennoitsijana Maailmalta löysin itseni -näyttelyn kuraattori, intendentti Anna-Maria von Bonsdorff. Lontoon Kuninkaallisessa taideakatemiassa (Royal Academy of Arts) 27. lokakuuta 2019 asti oleva Helene Schjerfbeckin näyttely on saanut Iso-Britanniassa innostuneen vastaanoton. Näyttely on ollut erittäin kattavasti esillä kansainvälisessä mediassa ja siitä ovat uutisoineet muun muassa BBC, The Art Newspaper ja The Guardian. Näyttelyn parissa kolme vuotta työskennellyt von Bonsdorff kertoo näyttelyn teemoista, sen rakentamisesta ja yhteistyöstä lontoolaisten kanssa kulissien takana.
To 24.10. klo 17
HELENE SCHJERFBECK OPETTAJANA ATENEUMISSA
Luennoitsijana Taiteilijoiden Ruovesi -näyttelyn kuraattori, erikoistutkija Anu Utriainen. Helene Schjerfbeck opetti Ateneumissa olleessa Suomen Taideyhdistyksen piirustuskoulussa 1890-luvun lopulla. Hän toimi opetustyönsä ohella mentorina useille uraansa aloitteleville maalareille, jotka tekivät myöhemmin näyttävän taiteilijanuran. Oppilaat arvostivat hänen tapaansa opettaa – katsomaan tarkasti, kuvaamaan rytmiä ja liikettä sekä havaitsemaan valöörien väliset erot. Schjerfbeckin oppilaita olivat muun muassa Ester Helenius, Hilda Flodin, Hugo Simberg ja Ellen Thesleff.
To 7.11. klo 17
HELENE SCHJERFBECKIN TAIDE KONSERVAATTORIN JA TAITEILIJAN NÄKÖKULMASTA
Ateneumin taidemuseon johtaja Marja Sakari haastattelee taiteilija Anna Retulaista ja konservaattori Kirsi Hiltusta. Luennolla syvennytään Helene Schjerfbeckin maalaustekniikkaan. Taidemaalari Anna Retulainen on tutkinut omasta näkökulmastaan Schjerfbeckin kädenjälkeä. Retulainen on muun muassa toiminut asiantuntijana Antti J. Jokisen vuonna 2020 ensi-iltansa saavassa HELENE-elokuvassa opettamalla maalaustekniikkaa Schjerfbeckiä näyttelevälle Laura Birnille. Pitkään Kansallisgalleriassa työskennellyt konservaattori Kirsi Hiltunen tuntee Schjerfbeckin maalaustekniikan läpikotaisin ja on ollut mukana tunnistamassa monia uusia Schjerfbeck-löytöjä.

Lisätietoa luennoista https://ateneum.fi/tapahtumat/helenea-odotellessa-luentosarja/
Lisätietoa näyttelystä https://ateneum.fi/nayttelyt/maailmalta-loysin-itseni/
Share this with your friends!

Print version
Museum contact details
Ateneum Art Museum
Kaivokatu 2, Helsinki
0294 500 401
Admission fees
17/15/0 €
Payment methods
käteinen, pankki-/luottokortit (Visa, Visa Electron, Mastercard, Mastercard Maestro, American Express, Diners Club). Lisäksi Smartumin kulttuurisetelit, Luottokunnan Virikesetelit, TyKy-Kuntosetelit tai ePassi.
Opening hours
| | |
| --- | --- |
| Mon | Closed |
| Tue | 10:00-18:00 |
| Wed | 10:00-20:00 |
| Thu | 10:00-20:00 |
| Fri | 10:00-18:00 |
| Sat | 10:00-17:00 |
| Sun | 10:00-17:00 |