20.9.2019–23.2.2020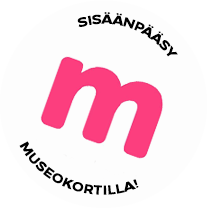 Exhibition
Be Fragile! Be Brave! (2nd edition)
At the Pori exhibition, the focus is on works of Anu Põder dealing with intimacy and society, their forms are abstract and exact, fragile and brave.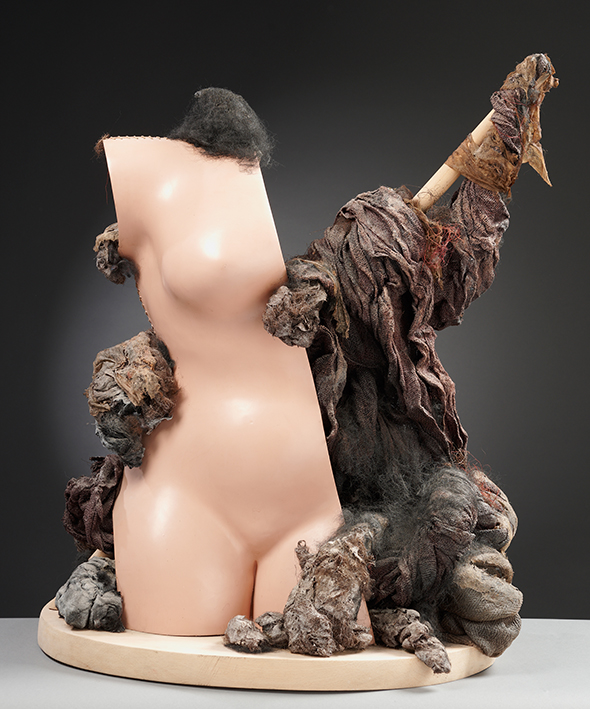 Be Fragile! Be Brave!
(2nd edition)
20.09.2019 – 23.02.2020
Hall, Wing, MEDIApoint
Artists: Melanie Bonajo, Liisa Hirsch, Anu Põder, Alina Szapocznikow, Iza Tarasewicz
Curator: Rebeka Põldsam
Architectural design: Maarja Kask & Neeme Külm
Be Fragile! Be Brave! is a sequence to 2017 exhibition Anu Põder. Be Fragile! Be Brave! at Kumu Art Museum, Tallinn. The first show evolved around retrospective, historical, thematic and material recontextualisation of the work of Estonian sculptor and installation maker Anu Põder (1947–2013). Põder never ceased to explore woman's relationship with her immediate circle in the contexts of childhood home, work, sexuality or family. Working with ephemeral materials such as wax, soap, textile, plaster, chocolate, she focused on intimate narratives of personal sphere and inner life as opposed to durable materials and grand narratives officially accepted by the USSR or independent Estonia. In the exhibition these themes and materials can be seen reflected and elaborated in the works of by other participating artists as well.
The exhibition presents early and rare bronze sculptures, from Polish sculptor Alina Szapocznikow (1926–1973) express her witty humour on time and age, a large scale installation by sculptor and installation maker Iza Tarasewicz (b. 1981), a sound installation by Estonian composer and experimental musician Liisa Hirsch (b. 1984). Dutch artist Melanie Bonajo's video installation Night Soil – Nocturnal Gardening (2016) examines farms from the unconventional perspectives of people who refuse to exploit non-human animals for food production and deals directly
with current world politics.
The exhibition is made in collaboration with Art Museum of Estonia, Tartu Art Museum, Łódź Art Museum, Iza Tarasewicz Studio, family of Anu Põder, AKINCI and it is supported by Estonian Embassy, Embassy of the Republic of Poland, Tuglas Society and MOBEC AS.

Staircase
22.10.-15.12.2019
Davide Bertocchi: APEX (2019)
Digital video / drone Dji Inspire 2 - Zenmuseo X7 camera | Loop
17.12.2019-16.02.2020
Sara Pathirane: The Leaning and Blind (2017)
12 min 02 sek
PROCESSwall, Café Muusa
03.12.2019-23.02.2020
TunneVäri
Share this with your friends!

Print version
Voit ostaa Museokortin tästä museokohteesta tai verkosta
Museum contact details
Pori Art Museum
Eteläranta, 28100 Pori
(02) 621 1080
Admission fees
16/8/4/3 €
Payment methods
Käteinen, pankki- ja luottokortti, Smartum liikunta. ja kulttuuriseteli, Smartum Pay
Opening hours
| | |
| --- | --- |
| Mon | Closed |
| Tue | 11:00-18:00 |
| Wed | 11:00-20:00 |
| Thu | 11:00-18:00 |
| Fri | 11:00-18:00 |
| Sat | 11:00-18:00 |
| Sun | 11:00-18:00 |
Free entrence on Wednesdays from 6 to 8 pm