7.11.2019 (17.30) NÄYTTELY/TAPAHTUMA PÄÄTTYNYT
26.11.2019 (17.30)
30.11.2019 (17.30 - täyteen varattu)

Makuparina viini ja taide -tastingillat erikoishintaan
Sommelier valitsee viinit makupariksi teoksille näyttelyssä
Be Fragile! Be Brave! - Hauraus on urheutta.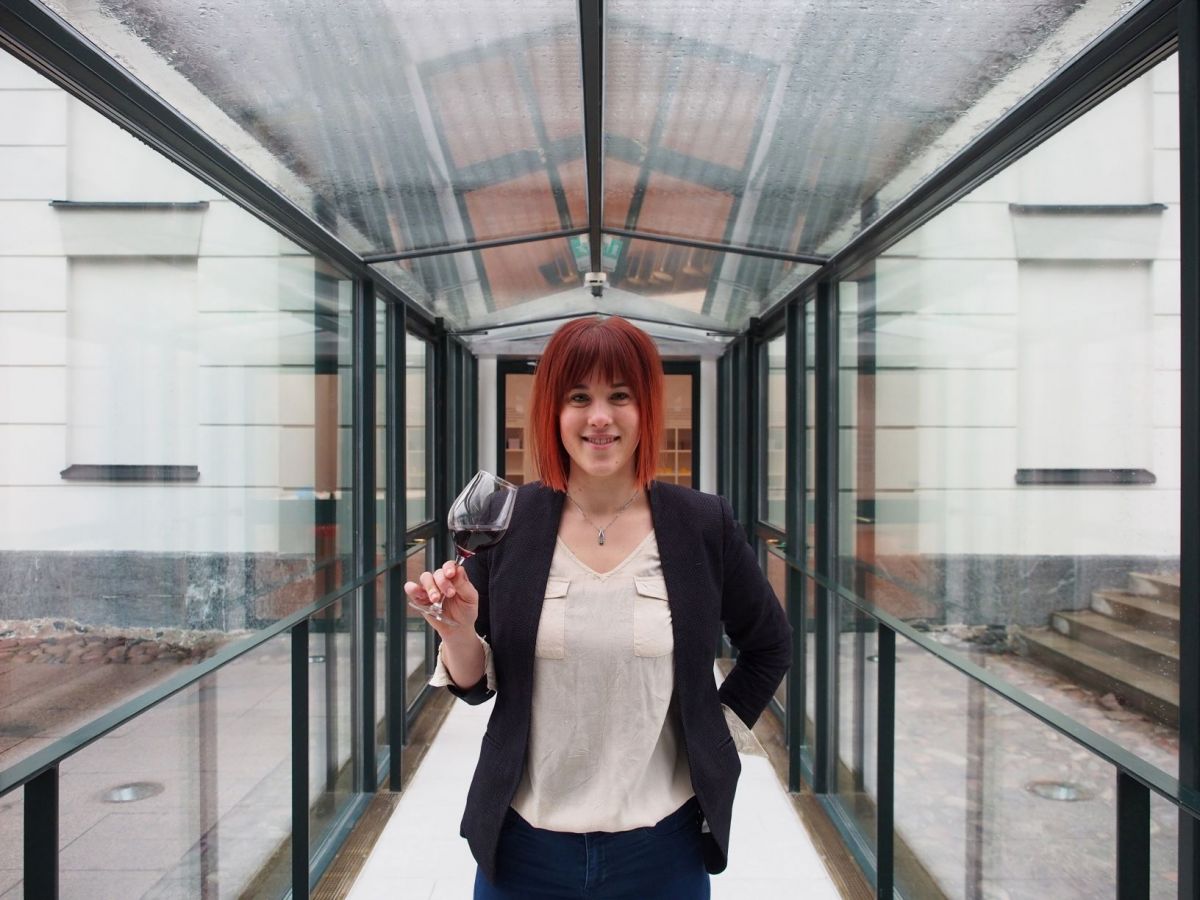 Sommelier Sara Tuomi-Mattila valitsee makuparit syksyn näyttelyyn Be Fragile! Be Brave! - Hauraus on urheutta. Taidemuseon edustaja esittelee näyttelyn teokset ja taiteilijat. Tasting-taidekierrokset järjestetään to 7.11, ti 26.11. sekä la 30.11. alkaen kello 17.30. Kesto n. 1,5 tuntia, sisältää maisteluannokset viiniä yhdistettynä teoksiin.
Hinta 43 euroa, Museokortilla ja Porin taidemuseon Vuosikortilla 39 euroa.
Luonteensa vuoksi tilaisuus on tarkoitettu vain täysi-ikäisille.
Paikan voi varata ja maksaa verkkokaupassa: verkkokauppa.pori.fi
Tiedustelut:
heidi.porttila@pori.fi, 044 701 1075.
Yhteistyössä Porin taidemuseo ja Café Elba.
Be Fragile! Be Brave! – Hauraus on urheutta -näyttely on jatkoa taidemuseo Kumussa, Tallinnassa vuonna 2017 nähdylle näyttelylle, joka tarkasteli virolaisen taiteilijan Anu Põderin (1947–2013) veistoksia ja installaatioita uudenlaisessa historiallisessa ja temaattisessa yhteydessä. Põder ei koskaan lakannut tutkimasta, millainen on naisen suhde lähipiiriin lapsuuden kodin, työn, seksuaalisuuden tai perheen kontekstissa. Hän käytti teoksissan hauraita materiaaleja, kuten vahaa, saippuaa, tekstiiliä, kipsiä ja suklaata, keskittyen intiimeihin omaa elämänpiiriään käsitteleviin aiheisiin. Tämä toimi vastakohtana Neuvostoliitossa ja itsenäisessä Virossa virallisesti hyväksytyille suurille kertomuksille ja ikuisesti säilyville materiaaleille.
Nämä teemat ja samankaltainen tapa käyttää materiaaleja nousevat esiin eri tavoin näyttelyn taiteilijoiden teoksissa. Näyttelyssä on mukana varhaisia ja harvinaisia pronssiveistoksia puolalaiselta kuvanveistäjältä Alina Szapocznikowilta (1926–1973), laaja tilateos Iza Tarasewiczilta (s.1981) ja ääniteos virolaiselta säveltäjältä Liisa Hirschiltä (s. 1984). Hollantilaisen taiteilijan Melanie Bonajon (s. 1978) video­installaatiossa Night Soil – Nocturnal Gardening (2016) tutustutaan neljän epätavanomaisia ratkaisuja löytäneen naisen kautta poliittisesti kantaaottavaan radikaaliin maatalouteen.

---
Poimintoja Nasan Turin näyttelyn (syksy 2018) Makuparina viini ja taide -iltojen palautteesta:
"Upea juttu! Hieno kokonaisuus! Antoi uutta katsomiskantaa myös taideteoksille."
"Kiitos todella paljon! Oli upeaa kuulla sekä viineistä että viinintuotannosta (ja siihen liittyvistä ongelmistakin) ja tarinat oli yhdistetty taideteoksiin taidokkaasti ja ajatuksella."
"Oikein nerokas keksintö ja toteutus ♥"
"Kiitos! Ainutlaatuinen kokemus!"
"Enemmän kuin osiensa summa ♥"
Share this with your friends!

Print version
Museum contact details
Pori Art Museum
Eteläranta, 28100 Pori
(02) 621 1080
Admission fees
14/7/3,50/2,50 €
Payment methods
Käteinen, pankki- ja luottokortti
Opening hours
| | |
| --- | --- |
| Mon | Closed |
| Tue | 11:00-18:00 |
| Wed | 11:00-20:00 |
| Thu | 11:00-18:00 |
| Fri | 11:00-18:00 |
| Sat | 11:00-18:00 |
| Sun | 11:00-18:00 |
Free entrence on Wednesdays from 6 to 8 pm