Finnish Museum of Agriculture Sarka
4.9.2019–3.11.2019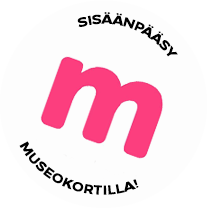 Exhibition
Jos lehmät puhuisivat
Lehmäaiheisen yhteisötaideprojektin valokuvia ja veistoksia esillä Sarka-museossa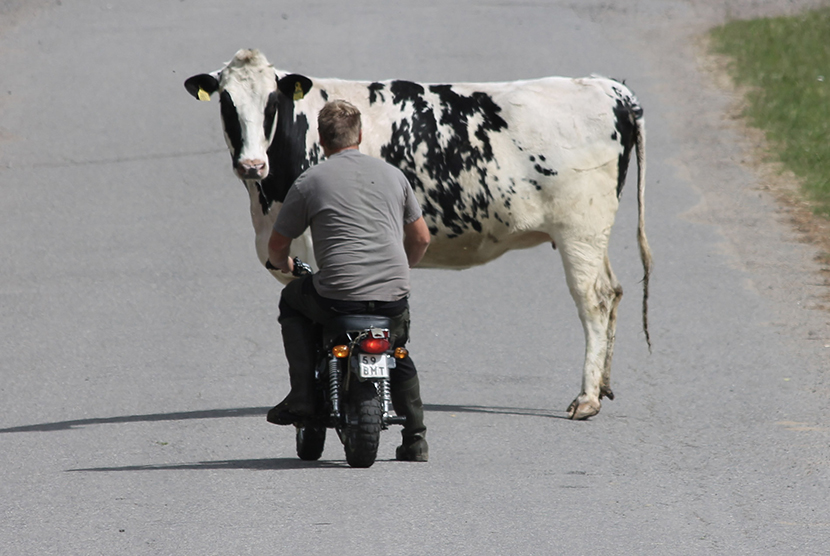 Monipuolinen Jos lehmät puhuisivat -näyttely tuo Sarkaan esille lehmä-aiheisia valokuvia ja veistoksia. Näyttelyn teokset ovat osa valokuvakilpailuna alkanutta MTK Varsinais-Suomen toteuttamaa yhteisötaideprojektia, jonka parissa on toteutettu myös tarinoita, videoita sekä veistoksia. Sarka-museon näyttely koostuu valokuvakilpailun teoksista sekä taideprojektin yhteisöllisenä "lehmä-haasteena" toteutetuista ITE-lehmäveistoksista.
Museon valokuvanäyttelyssä valokuvaajat tarkastelevat lehmää omista erilaisista näkökulmistaan. Esillä on kolmen eri kilpailukategorian, karja-ammattilaisten, valokuva-ammattilaisten sekä maallikkovalokuvaajien otoksia. Veistokset taas koostuvat ITE-lehmistä, joita yksittäiset henkilöt, kaveriporukat, koululaisryhmät ja yhteisöt ovat valmistaneet osana projektia. Veistokset on toteutettu monenlaisilla tekniikoilla puusta tekstiileihin ja paperimassaan.
Myös Sarka-museossa päästään syksyllä rakentamaan ja askartelemaan ITE-lehmiä. Lasten lehmätyöpaja järjestetään syyslomaviikolla keskiviikkona 17.10. ja aikuisten Sarka-sunnuntaina 27.10. Lisätietoa työpajoista annetaan lokakuussa.
Valokuvateoksia on esillä museon Riihi-tilassa ja aulassa. ITE-lehmähaasteen veistokset levittäytyvät museon ulkoalueelle ja perusnäyttelyyn. Lisäksi ravintolasalissa on esillä Juha Laitalaisen nykypäivän maitotilan arkea tarkasteleva dokumenttisarja 12 tuntia navetassa.
Lisätietoa Jos lehmät puhuisivat -projektista:
Tuottaja Katja Mahal
info@lehmat.fi
p. 050 490 6636
www.lehmat.fi
Share this with your friends!

Print version
Voit ostaa Museokortin tästä museokohteesta tai verkosta
Museum contact details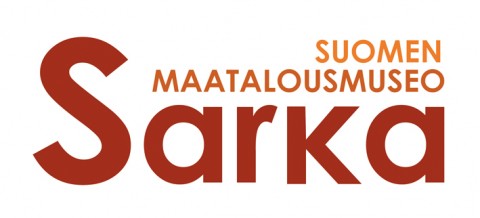 Finnish Museum of Agriculture Sarka
Vanhankirkontie 383, 32200 Loimaa
02 763 7700
Admission fees
8/6/0 €

Payment methods
Maatalousmuseon lipunmyynnissä käy maksuvälineinä käteisen ja pankkikorttien lisäksi luottokorteista Visa, Visa Electron, Mastercard ja Maestro.

Maksuvälineenä toimivat myös Smartumin Kulttuurisetelit, Virikesetelit ja Tyky-Kuntosetelit. Seteleillä voi maksaa museon pääsylippuja ja opastuksia ja ne hyväksytään maksettaessa nimellisarvostaan.
Opening hours
| | |
| --- | --- |
| Mon | 10:00-17:00 |
| Tue | 10:00-17:00 |
| Wed | 10:00-17:00 |
| Thu | 10:00-17:00 |
| Fri | 10:00-17:00 |
| Sat | 10:00-17:00 |
| Sun | 10:00-17:00 |
1.4.-30.9. every day 10 am – 5 pm, 1.10.-31.3. Tuesday – Sunday 10 am – 5 pm